You will love these buttery cookies made with chestnut and spelt flours and packed with roasted chestnuts. They are topped with with rich dark chocolate glaze.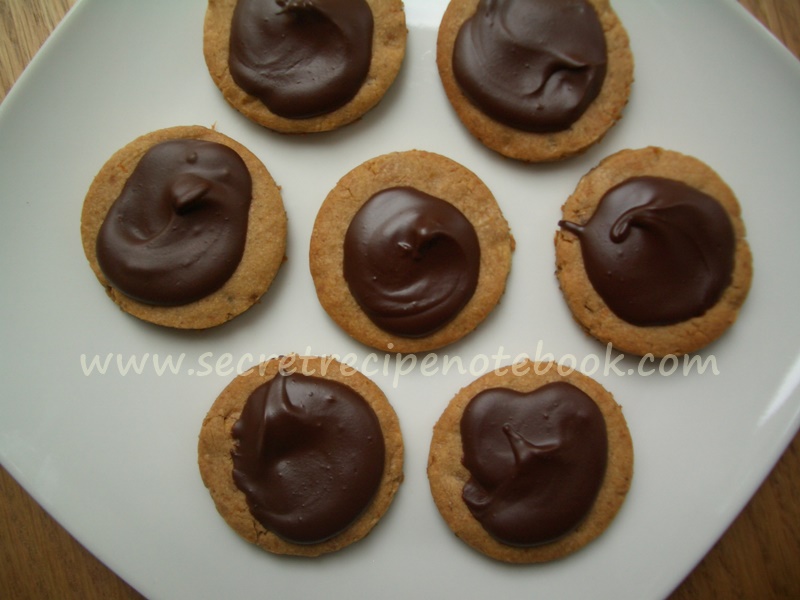 These hearty cookies are one of our favourite cookies made with chestnut flour. In fact, in this recipe we combined chestnut and whole grain spelt flour which gives amazing texture and flavour. We added also roasted chestnuts which we ground finely. Rich dark chocolate glaze is what these cookies make super delicious. Make a room on your cookie tray for these attractive and delicious cookies.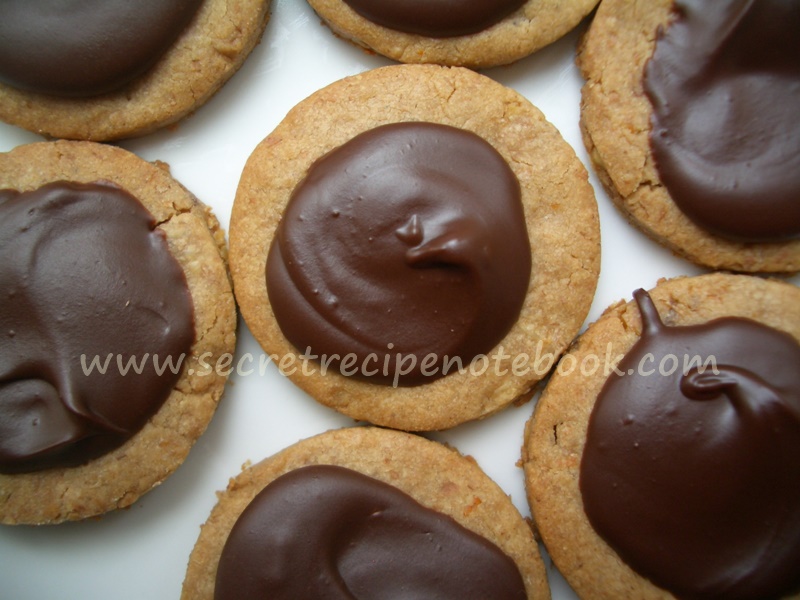 try also these tasty recipes:
reasons you'll love chestnut flour
If you haven't used chestnut flour till now, you should definitely start. This flour made from ground dried chestnuts is ideal gluten-free alternative in your kitchen. It has fine texture, pale brown colour and is sweet which can help reduce the amount of sugar used in desserts and cookies. We love to combine chestnut flour with other flours in our recipes - like in the recipe for chestnut flour pecan cookies, chocolate chestnut muffins or easy mini chocolate tarts.


how to make chocolate-Glazed chestnut cookies
Making these cookies is so easy. You will need only 2 bowls, electric hand mixer and baking tray.

The recipe start toasting pecans to release its amazing aroma. Toast them lightly in the oven for about 8 - 10 minutes, then coarsely chop on the cutting board. Combine flours in one bowl together with ground cardamom and salt.

Beat butter and light muscovado sugar in one bowl until creamy then fold in flours and chopped pecans. Once you have the dough ready, form walnut-sized balls, flatten them and bake in the oven for 7 - 8 minutes. Fragrant of toasted pecans will spread in your kitchen.


best selling kitchen tools & gadgets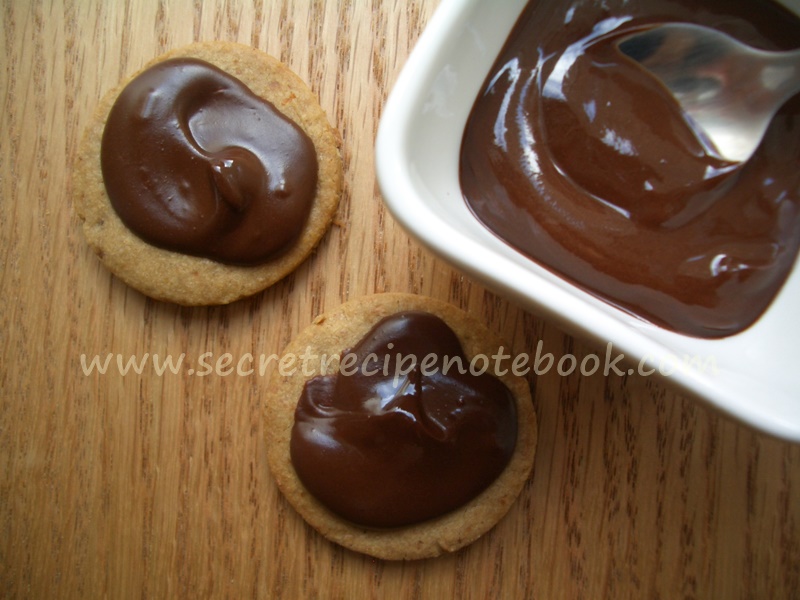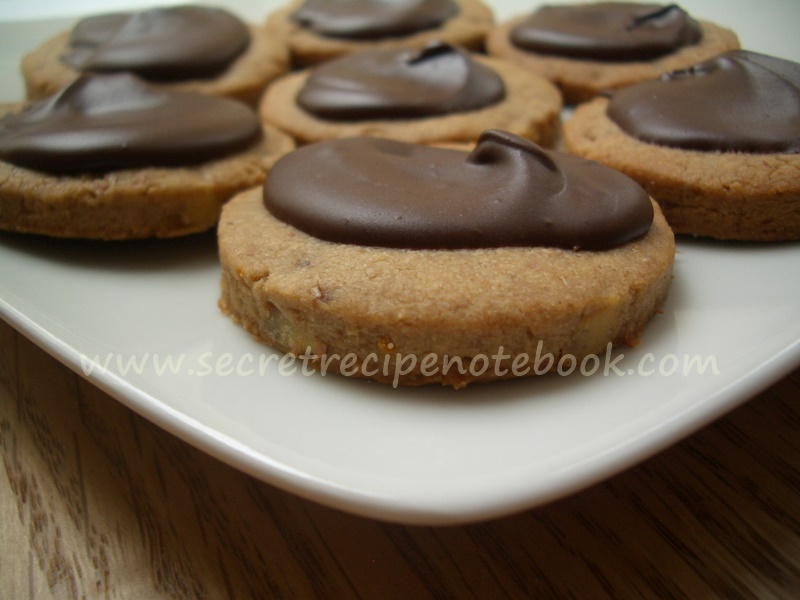 storing chocolate-glazed chestnut cookies
Cookies stay fresh covered at room temperature for 2 days or in the fridge for up to 1 week.


Looking for more cookies to try?
For more cookie inspiration, take a look at our collection of yummy cookie recipes. Also check out our selection of interesting gluten-free cookies, too.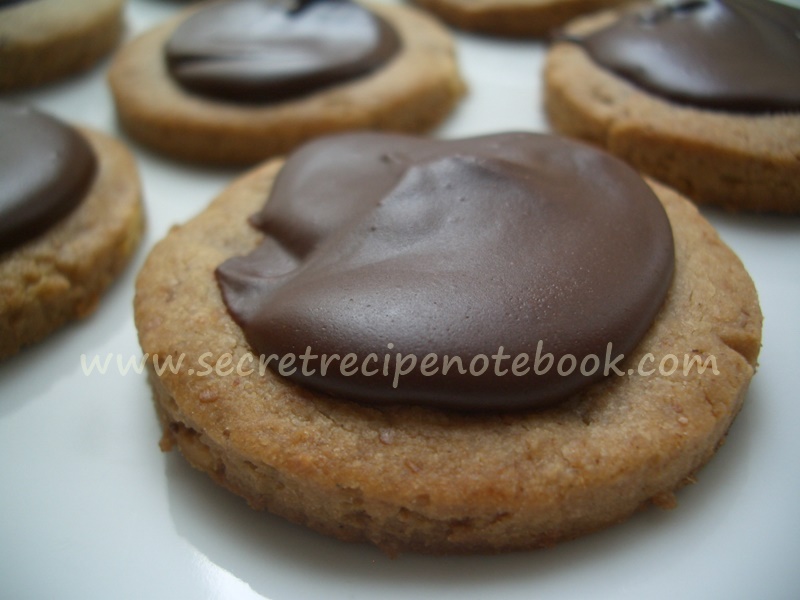 shop kitchen essentials for this recipe
Kitchen Scale | Mixing Bowls | Frying Pan | Food Processor | Flour Sifter | Hand Mixer | Pastry Mat | Rolling Pin | Cookie Cutters | Baking Tray | Baking Paper Sheets | Cookie Spatula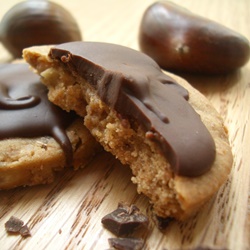 Chocolate-glazed chestnut cookies

MAKES: 36 cookies
COOKS IN: 30 minutes plus cooling time
LEVEL: Easy
INGREDIENTS
For the cookies
For the chocolate glaze
120g (7 ounces) dark

 chocolate

(55 - 65% cocoa)
42g (3 tbsp) 

butter

, at room temperature
METHOD
FOR THE COOKIES, first cut a small X on the top of each chestnut with a very sharp knife. Toss them with oil and place in a dry pan over low heat, then cook for about 6 - 7 minutes, stirring every a few minutes. Cool for a few minutes, then peel and process them in the food processor until you get a sand texture. Set aside.


Sift the chestnut flour and combine it with whole grain spelt flour, ground cardamom and salt in one bowl.


In a medium bowl beat the butter and dark muscovado sugar until combined and creamy, about 2 minutes.


Add chopped chestnuts and flours to the butter/sugar mixture. Slowly knead the dough by hand until all flours is incorporated and you get a compact dough. This will take around 4 - 5 minutes, as the dough is pretty stiff. Add chopped chestnuts and knead the dough for another 2 minutes. Set aside for 10 minutes.


Preheat oven to 165 C and line 2 baking trays with baking paper.


Roll out the dough onto floured work surface to the thickness of 2 - 3 mm and cut rounds using a medium cookie cutter. Arrange rounds on the baking tray.


Bake the cookies for about 9 - 10 minutes or until lightly brown. Rotate the baking tray halfway through the bake time. Allow cookies to cool on the baking tray.


FOR THE CHOCOLATE GLAZE, chop the chocolate coarsely and place together with butter in a small saucepan. Melt on a low heat until you get a silky smooth texture. 


Spoon on each cookie 1 heaped teaspoon of the melted chocolate. Allow the chocolate to set completely. To speed up the process, place cookies into the fridge.