Chestnut Flour Pecan Cookies
These simple cookies combine toasted pecan and caramel flavour in one. Made with chestnut flour and whole grain spelt flour and packed with toasted pecans, they are super delicious. Plus, they are so easy and quick to make.

We are sure that you'll love our chestnut cookies topped with rich dark chocolate.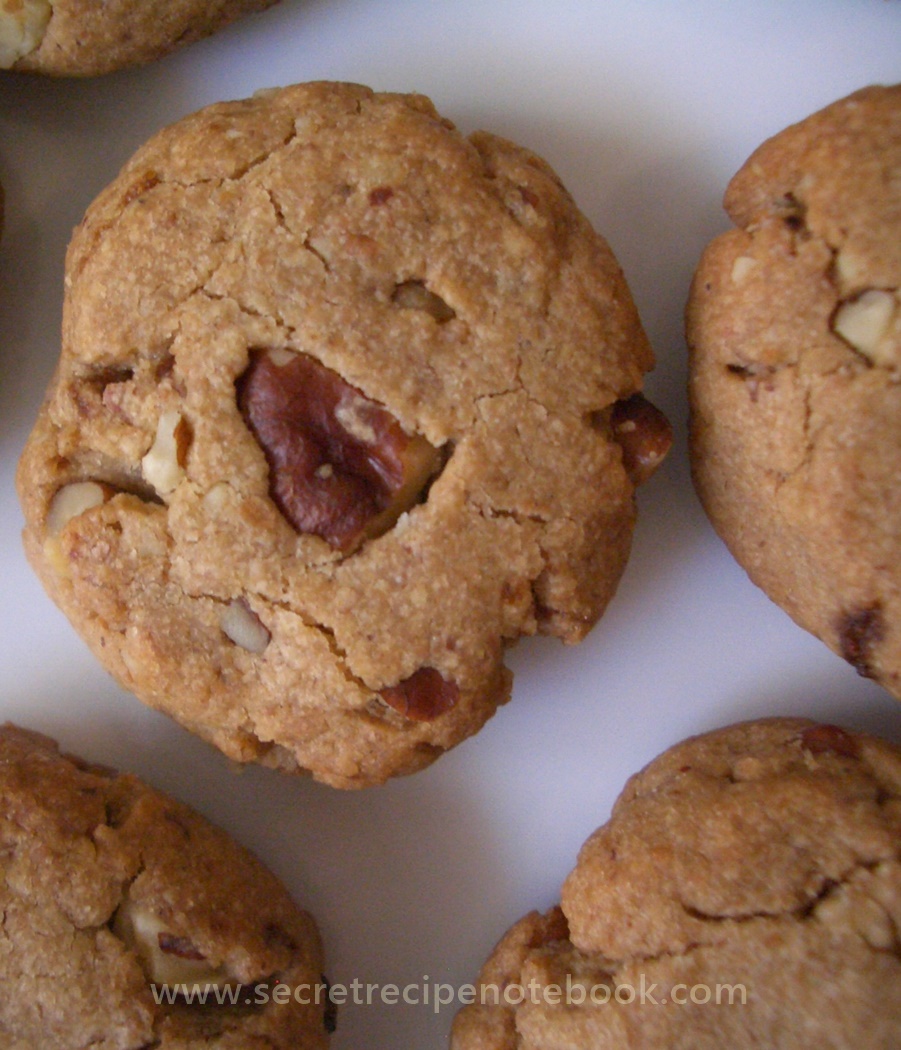 This webpage contains affiliate links. Please read our disclosure policy.

More tasty cookies
you'll love:
What you'll need to make chestnut flour pecan cookies
This recipe calls for a mix of CHESTNUT and WHOLE GRAIN SPELT flours, making these cookies both healthy and nutritiously rich.

The chestnut flour with its nutty taste is a great addition to any cookies as well as whole grain spelt flour with its coarse texture. If you find yourself in Italy, be sure to buy some chestnut flour as they have quality one (Castroni shops in Rome always have freshly ground chestnut flour).
Cookies are packed with toasted pecans which we adore in desserts and cookies. Shop high-quality nuts easily online!

If you never used MUSCOVADO SUGAR in sweets you should definitely start. This sugar is dark, rich and full of molasses. It's unrefined sugar which also holds moisture and is what makes a chewy cookie.


4 easy steps for making these cookies
Making these cookies is so easy. You will need a couple of bowls, electric hand mixer and baking sheet.
Toasting pecans: Start with toasting pecans to release its amazing aroma. Toast them lightly in the oven for about 8-10 minutes, then coarsely chop on the cutting board. 


Combining flours and spices: Stir together chestnut flour, whole spelt flour, cardamom and salt in one bowl.


Beating butter and sugar: Beat butter and muscovado sugar in one bowl until creamy.


Folding flours/pecans:  Gradually add flours and pecans and knead a dough.


Shaping / Baking cookies: Roll out the dough into walnut-sized balls, place them on the baking sheet and flatten slightly. These cookies need only 7-8 minutes. Fragrant of toasted pecans will spread in your kitchen.

Be sure to check out our top cookie baking tips for the perfect cookies every single time.


Storing chestnut flour pecan cookies
These cookies stay fresh in an airtight container for 3-4 days. We love this cute glass cookie jar which is ideal for storing these simple cookies.
Baked cookies freeze well, up to 2 months. Cookie dough logs freeze well too, up to 3 months. Allow the logs to thaw overnight in the fridge then continue to bake them.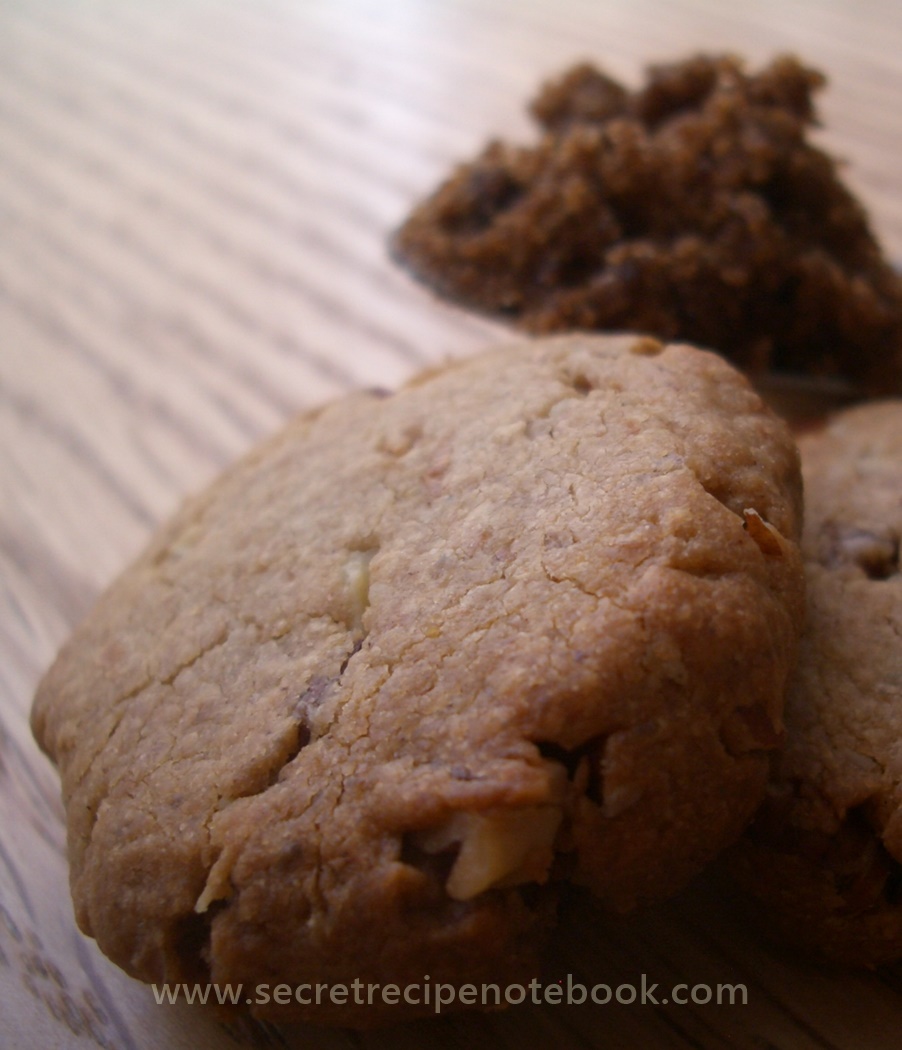 A few of our favourite cookie recipes:
Chestnut Flour Pecan Cookies
MAKES: 45 cookies
COOKS IN: 30 minutes
LEVEL: Easy
Handy equipment:
INGREDIENTS
METHOD
Preheat the oven to 160°C/350°F. Arrange pecans on the baking sheet in a single layer and toast for about  8-10 minutes or until fragrant. Chop them coarsely on a cutting board with a sharp kitchen knife. Leave the oven temperature on 160°C/350°F.



Sift the chestnut flour and combine it with whole grain spelt flour, ground cardamom and salt in one bowl.





In a medium bowl beat the butter and light m

uscovado sugar until combined and creamy, about 2 minutes.


On low speed, mix in 1/3 of the flour and stir in by hand remaining flour until evenly incorporated. This will take around 4-5 minutes, as the dough is pretty stiff. Add chopped pecans and knead the dough for another 2 minutes. Set aside for 10 minutes.


Divide the dough into 45 pieces and shape into walnut-sized balls. Place balls on the baking sheet, 3-4 cm apart and flatten each with a bottom of a glass. Reshape sized if necessary.


Bake the cookies for about 6-8 minutes or until golden brown. Allow cookies to cool on the baking sheet for 5 minutes, then transfer all of the cookies to a cooling rack to cool completely.


CATEGORIES: Cookies, Quick & Easy,
Chestnut Flour, Pecan
We are a participant in the Amazon Services LLC Associates Program, an affiliate advertising program designed to provide a means for us to earn fees by linking to Amazon.com and affiliated sites.