Crunchy Peanut Butter Cookies
Homemade cookies are our favourite everyday treat. We love them in any form - soft, crunchy, chocolatey or glazed. But these crunchy peanut butter cookies are one of the best. They're soft and crunchy at the same time, loaded with toasted peanuts what makes them amazingly addictive.


This webpage contains affiliate links. Please read our disclosure policy.

More cookie recipes
you'll love:
What you'll need for the dough
For these simple peanut butter cookies you won't need some extra ingredients, just regular cookie ingredients such as plain flour, sugar (granulated + brown sugar), an egg, baking powder and salt.

Obviously, you will need peanut butter. The best peanut butter for these cookies is commercial peanut butter not the healthy version. You can choose from creamy or crunchy peanut butter - both works well.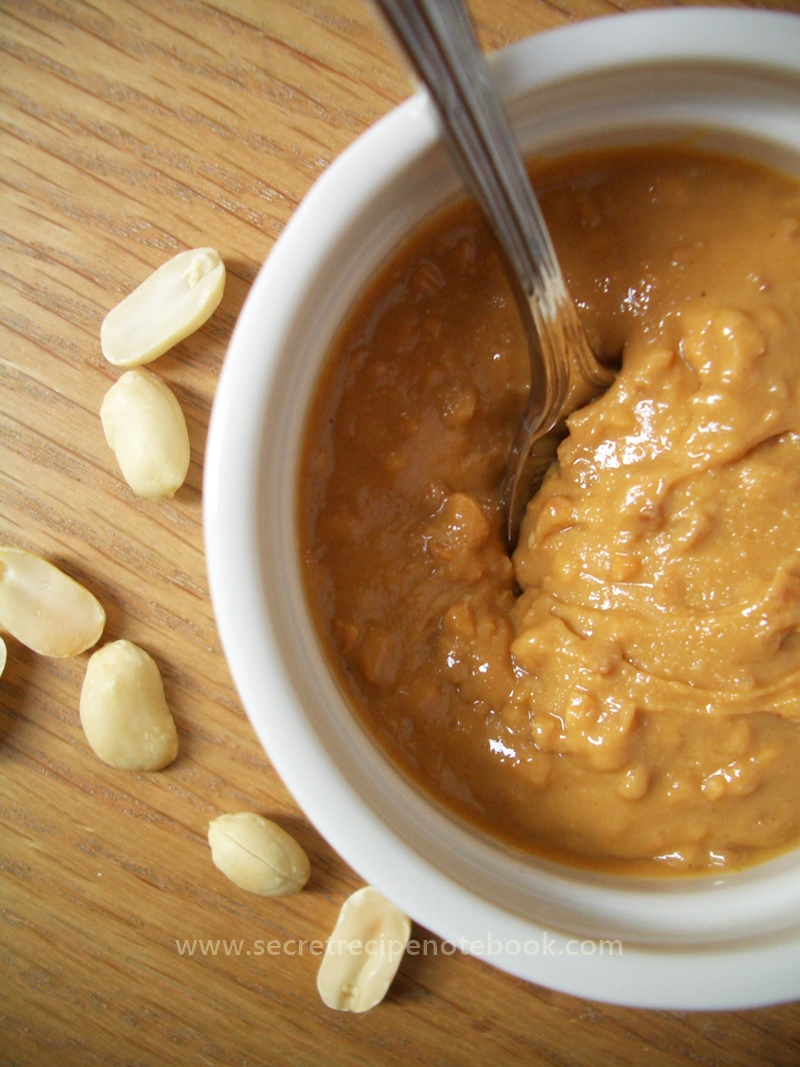 In the end, toasted peanuts - we like to buy unroasted peanuts and roast them slightly in the oven - just arrange them on baking sheet and toast for 5-6 minutes on 150°C/302°F then pulse them in a food processor.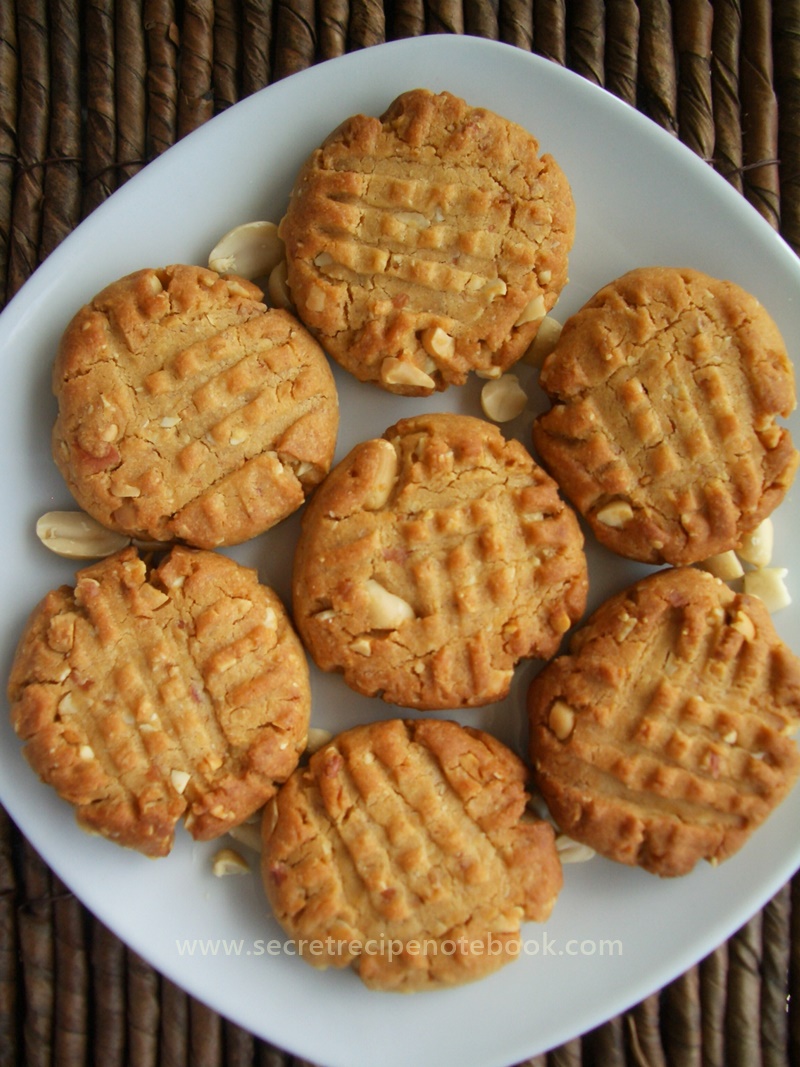 How to make crunchy peanut butter cookies
Making these cookies is so easy. You don't even need hand mixer just two bowls, wire whisk (this sturdy whisk set is now on sale!) and silicon spatula. You can made the dough in 10 minutes once you have ready all ingredients. First prepare peanuts by toasting them lightly in the oven to accent the flavour and add some crunch.

Mixing dry ingredients: First combine flour with baking powder and salt in one bowl. 


Whisking wet ingredients: Whisk melted butter, both sugars, egg and peanut butter in a medium bowl -  you will get a smooth sticky mixture. 


Folding flour: Using a silicon spatula fold flour into butter/sugar/egg mixture. Don't forget to add chopped peanuts which makes these cookies so crunchy. The dough will be slightly sticky so place it in the fridge for 1 hour.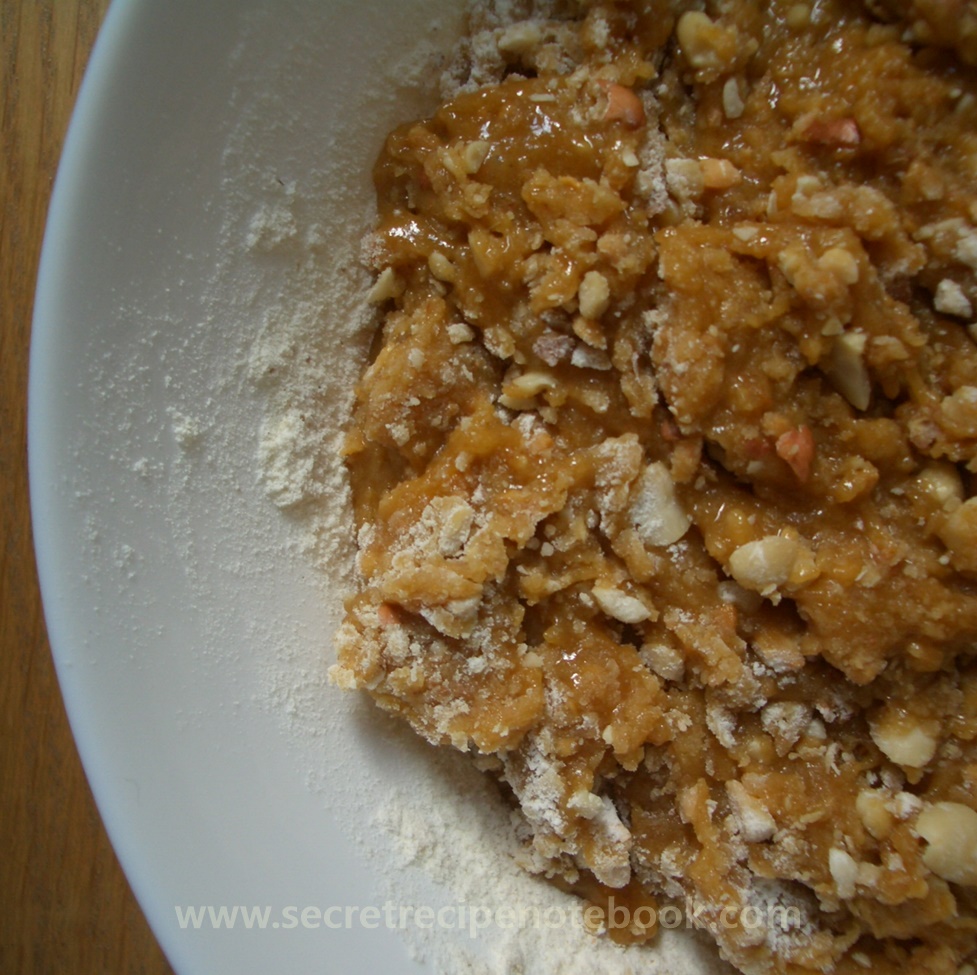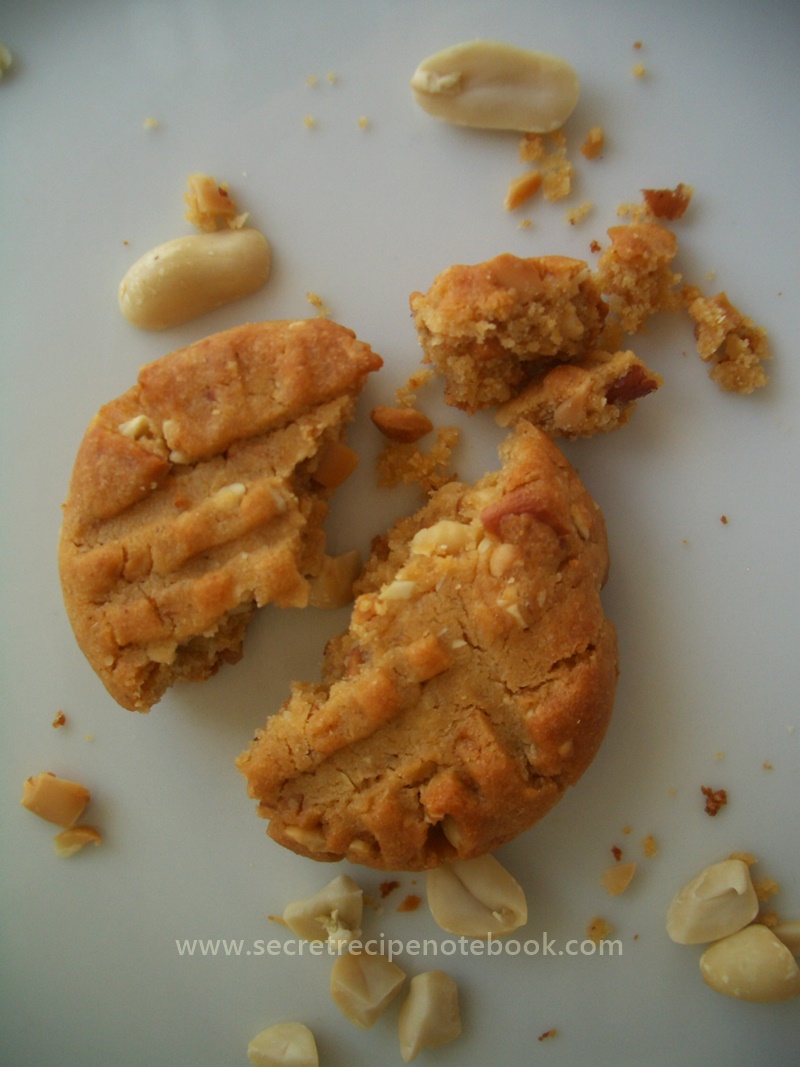 Shaping the cookies
Shaping these cookies is so easy. We cool the dough so it's easier to roll. Once the dough firms slightly, take it from the fridge and grab 1.5 tablespoon of dough (around 30g) and roll using your hands. You can use also a medium cookie scoop.

Arrange balls on the lined sheet leaving around 3-4 cm between each ball. Using a fork press criss-cross patter on each balls and slightly flatten them.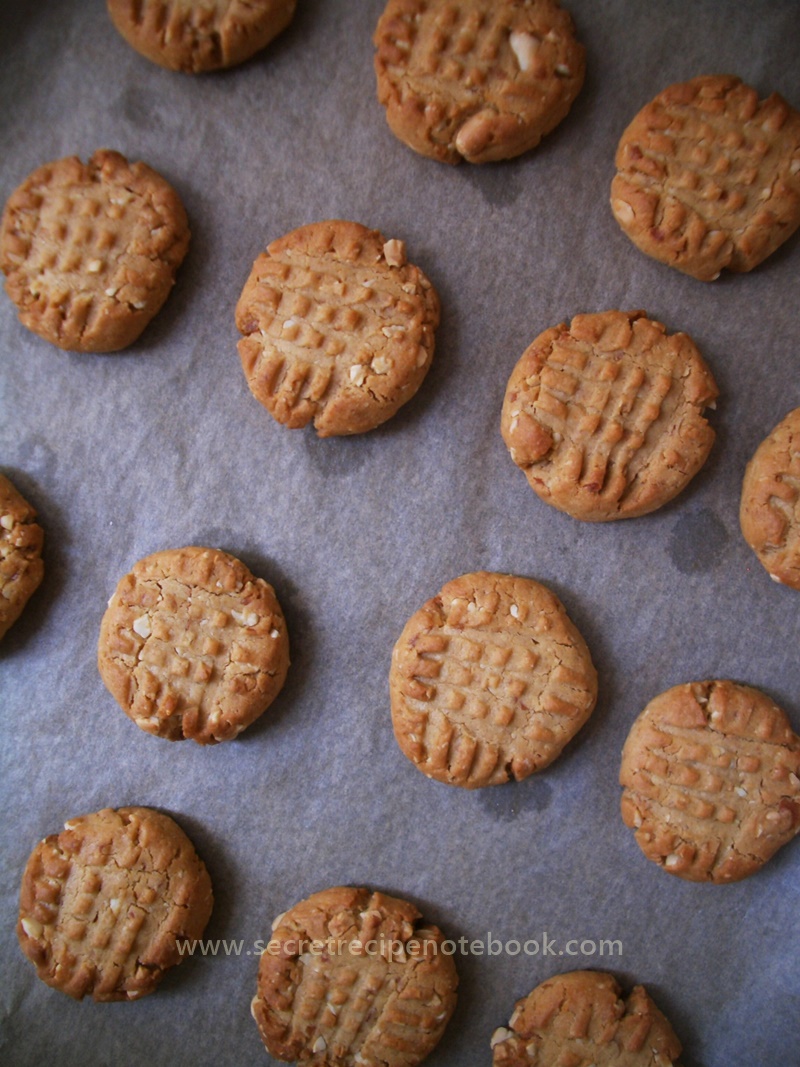 Bake cookies until they become golden brown - they will still be soft once taken from the oven. Leave them to cool on the sheet for a while then transfer to cooling rack. Your cookies are ready to be enjoyed!
Be sure to check out our top cookie baking tips for the perfect cookies every single time.

These peanut butter cookies keeps well in an airtight container for up to 1 month. These cookies will look amazing in this cute glass jar and will stay fresh longer.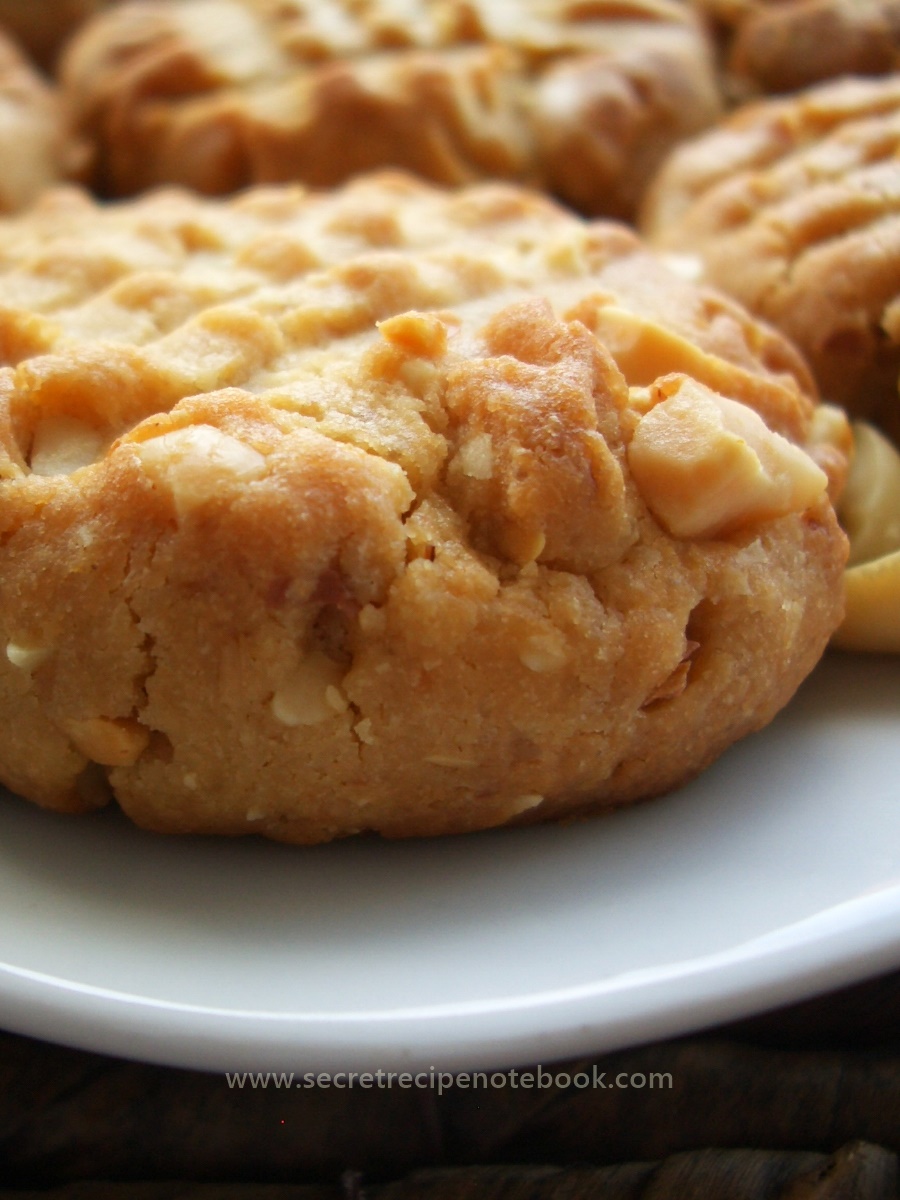 A few of our favourite cookie recipes:
Crunchy Peanut Butter Cookies

MAKES: 24 cookies
COOKS IN: 40 minutes
LEVEL: Easy
Handy equipment:
INGREDIENTS
100g raw peanuts (2/3 cup)
200g plain flour (1 2/3 cup)
1 teaspoon baking powder
1/8 teaspoon salt
112g butter (8 tbsp), melted

50g granulated sugar 

(1/4 cup)

50g brown sugar

1 egg, at room temperature
METHOD
Spread peanuts evenly on a baking sheet and toast in the oven on 150°C/302°F for about 5-6 minutes. Once toasted, remove from the sheet and, cool and blitz in a food processor until coarsely chopped. Set aside.


Adjust the oven to 175°C/347°F and line baking sheet with baking paper. If baking with one tray, leave it to cool completely before placing another batch of cookies.


In a medium bowl, combine flour, baking powder and salt.


Place both sugars in a heatproof bowl then add melted butter, egg and peanut butter whisking between each addition. You should get smooth texture.


Fold in flour until a soft dough forms. Stir in chopped peanuts. Cover with a cling film and place in the fridge for 1 hour.


Portion a dough with a tablespoon (1.5 tablespoon) or a medium cookie scoop and roll into balls. Arrange on prepared baking sheets, leaving some space for cookies to spread. Using a fork press a criss-cross patern onto each ball and flatten slightly.


Bake for 10-12 minutes or until cookies are lightly golden brown. Let them sit for about 3-4 minutes on the sheet before transferring to a wire rack to cool completely.


CATEGORIES: Cookies
Recipes
you may like:
We are a participant in the Amazon Services LLC Associates Program, an affiliate advertising program designed to provide a means for us to earn fees by linking to Amazon.com and affiliated sites.