Baked Tortilla Chips
Homemade version of tortilla chips are far less oily and salty, making them a much healthier choice. We are making these chips with homemade tortillas similar to our simple flour tortillas but with more corn flour.


This webpage contains affiliate links. Please read our disclosure policy.

How to make baked tortilla chips
Making homemade tortilla chips is so easy and rewarding. With this recipe you will get a batch of crisp tasty snacks flavoured with sweet paprika. The first step is making flour tortillas then baking them in the oven to get a crunchy chips.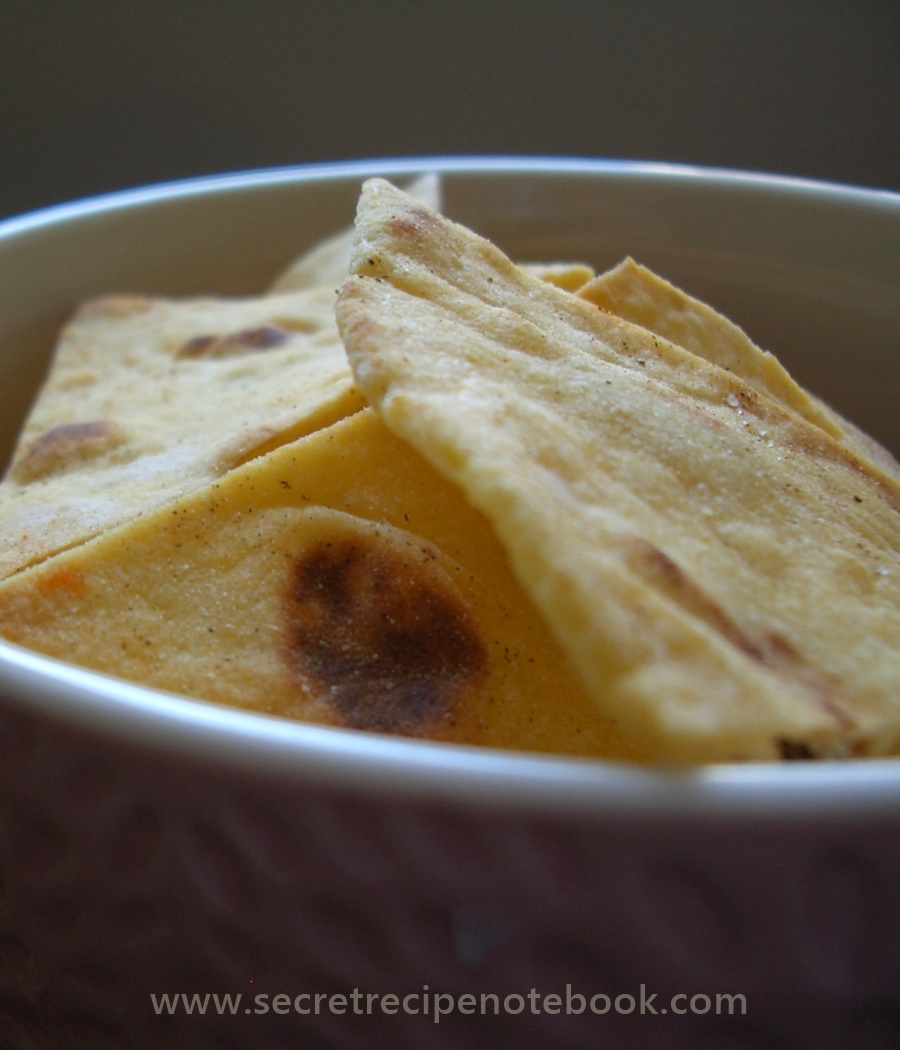 See more of our
snack recipes:
Making tortillas
Tortillas for our chips are made from PLAIN and CORN flours, BAKING POWDER, SALT, SUNFLOWER OIL and warm WATER.

Just combine flours, baking powder and salt in one bowl then pour oil and water then knead a soft dough. It's time for rolling tortillas. Divide the dough into 6 pieces, then roll out thinly using a rolling pin on a floured work surface.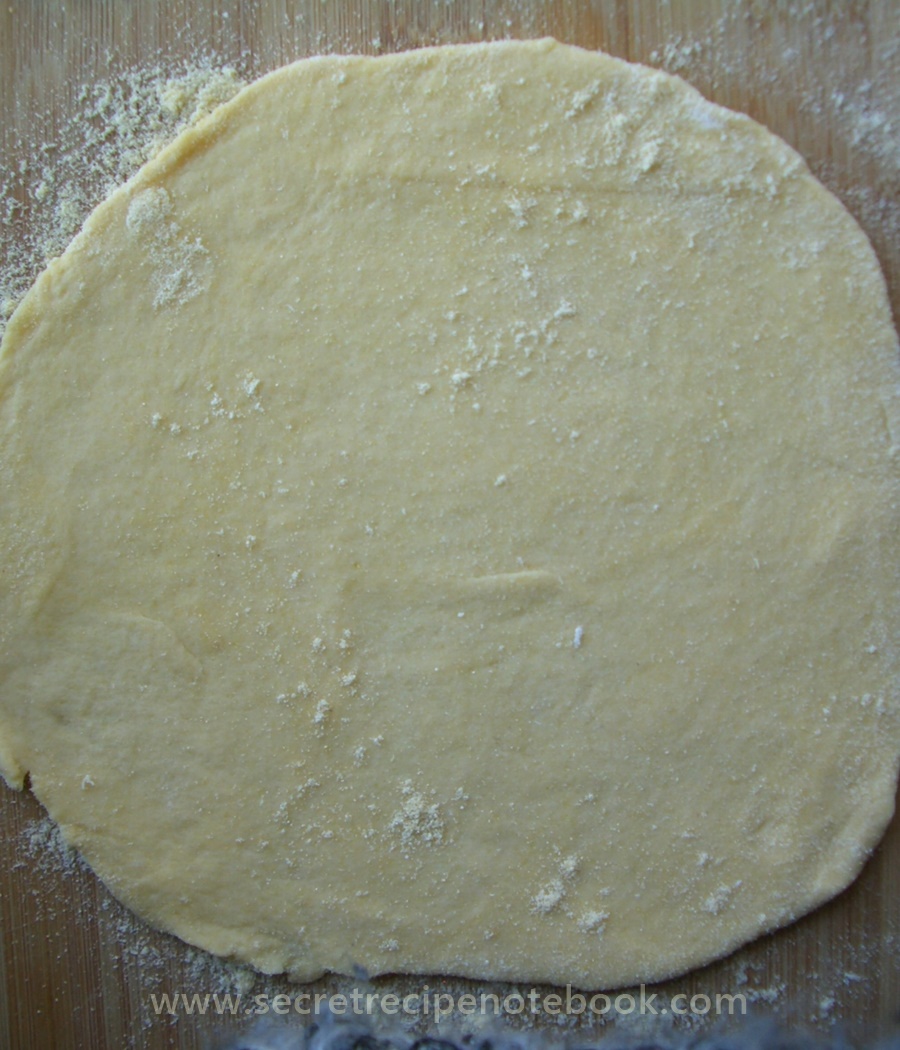 Cook tortillas one by one on a cast iron griddle or regular non-stick frying pan until they puff up and have dark spots on the surface. Remove them to a plate.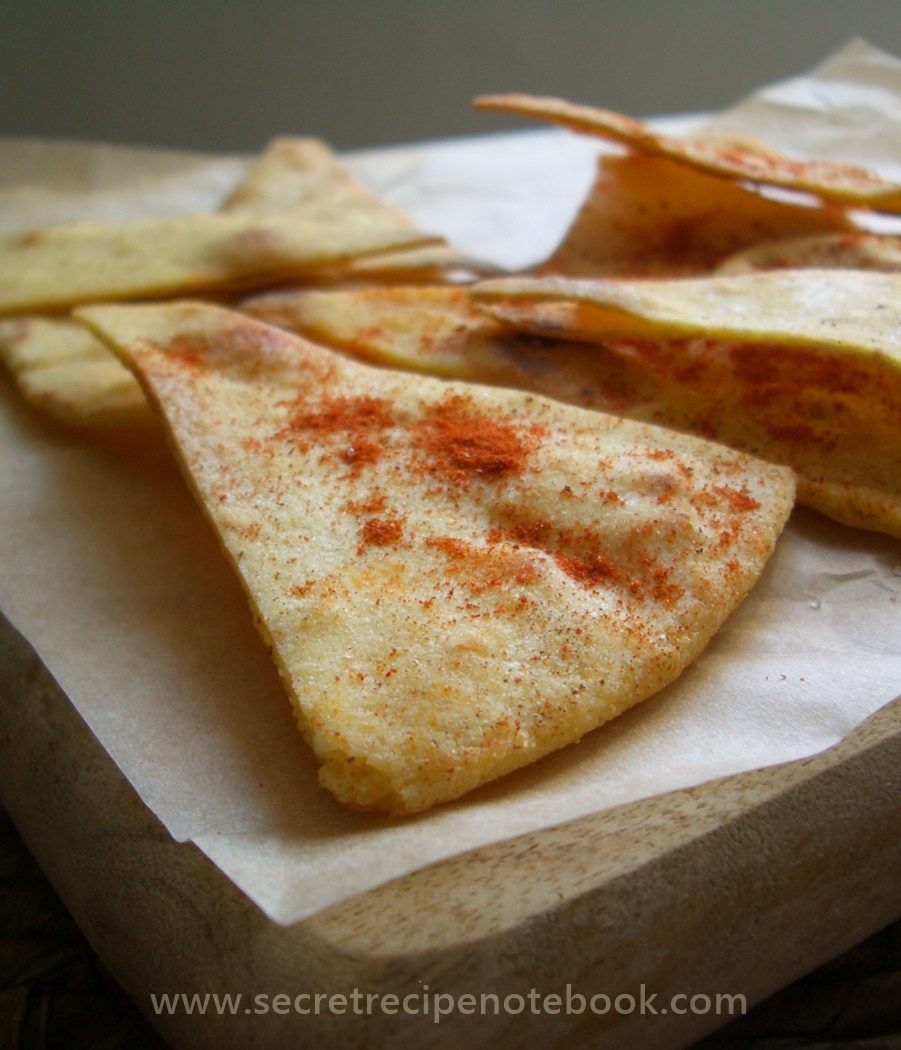 Baking the chips in the oven
Tortillas are now ready to turn into chips. Cut each tortilla into 6 triangle shaped wedges on a wooden cutting board with a sharp knife. Lay tortillas out in a single layer on a baking sheet then lightly brush the tops with olive oil. You will need more trays, or do this in several batches. Sprinkle with some salt.


Bake in the oven for 8-10 minutes or until they become crisp and slightly brown. Take them from the oven and cool on the sheet. Our homemade tortillas spices with sweet paprika are ready to enjoy!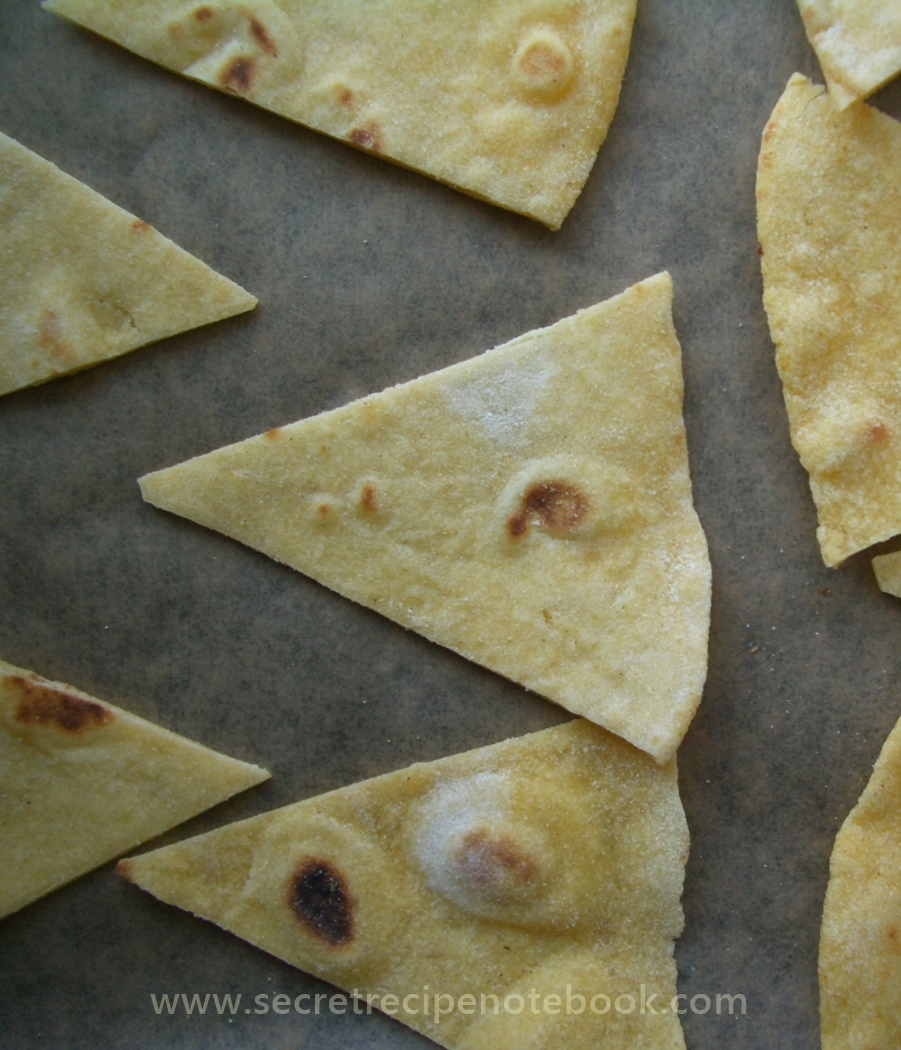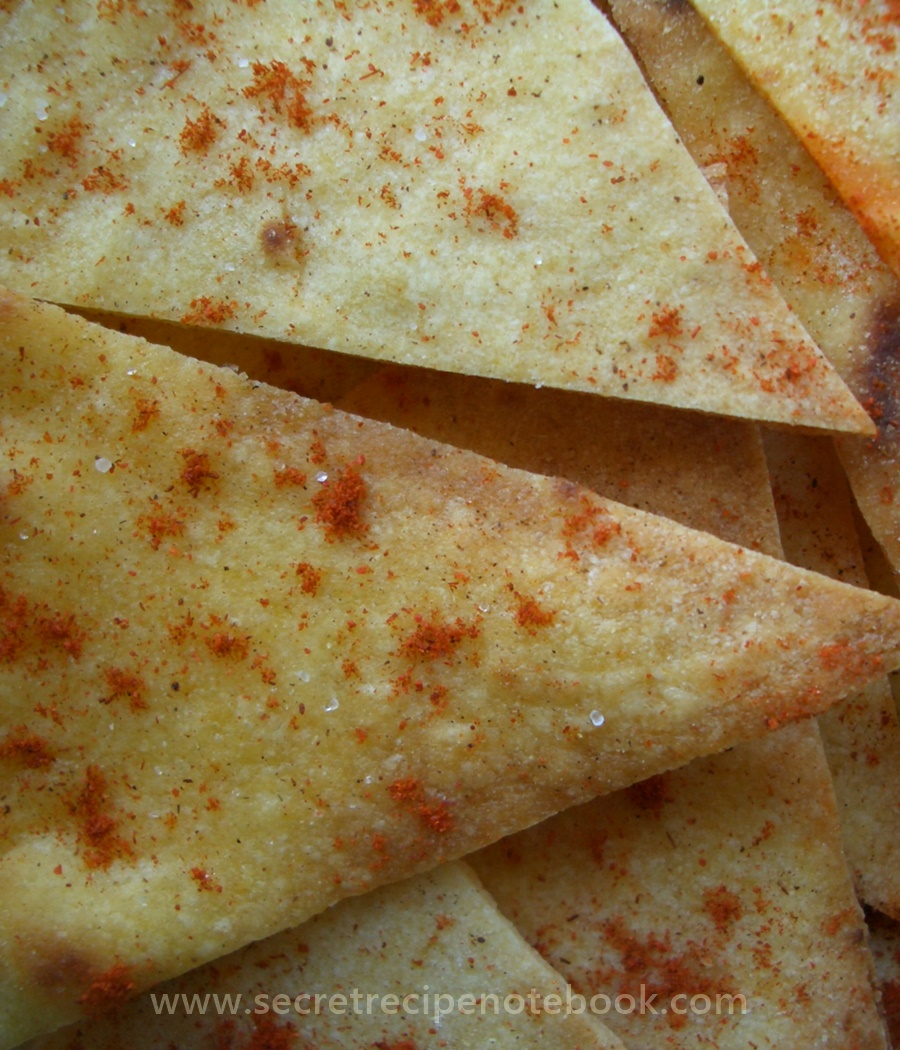 Storing baked tortilla chips
If you're not eating them right away, store in an airtight plastic bag or glass or plastic container. They will keep up for days!


A few of our favourite snack recipes:
Baked Tortilla Chips

MAKES: 36 tortilla chips
COOKS IN: 50 minutes
LEVEL: Easy
HANDY KITCHEN TOOLS:
INGREDIENTS
For the tortillas
100g 

plain flour 

(3/4 cup + 1 tbsp)
105g corn flour (

flour that's milled from dried corn kernels

) (3/4 cup + 2 tbsp)
1/2 teaspoon

sea salt

1/2 teaspoon

baking powder

3 tbsp 

sunflower oil

120ml 

water 

(1/2 cup), lukewarm
For the spicing
METHOD
FOR MAKING TORTILLAS, Combine the flour, baking powder and salt in a large bowl. 


Pour over oil and warm water and stir until the dough comes together. Transfer to the floured work surface and knead for about 4-5 minutes or until you make a smooth ball of dough. Cover with clean kitchen towel and leave to rest for 10 minutes.


Divide the dough into 6 pieces and roll each into a ball. Cover them with dump kitchen towel. Using a rolling pin, roll out each ball thinly, turning as you go and dusting with a little extra flour if needed until you get a circle (roughly 15cm in diameter).


Heat a cast iron griddle or a small skillet over a medium heat. Cook tortilla one at the time for 1 minutes on each side until the tortilla begins to form air bubbles and has dark spots. Transfer to a plate and cover with another plate or wrap with aluminium foil to keep warm. Continue with the rest of the dough balls.


FOR MAKING CHIPS, preheat the oven to 180°C/356°F and line 2 baking sheets with baking paper.


Using a sharp knife cut each tortilla into 6 triangle shaped wedges.



Arrange the tortillas wedges in a

single layer on prepared baking sheets. Brush each wedge with olive oil on the top side, then sprinkle with a pinch or two salt over the tops.


Bake in the oven for about 8-10 minutes. Watch out carefully so chips don't burn ad it is very thin. The chips are done when the edges are crisp and dry and slightly lifted from the baking sheet. The chips will crisp more as they cool.


Remove from the oven and leave to cool on the sheets. Once the chips is cool, transfer them to a serving bowl.


CATEGORIES: Snacks & Nibbles
We are a participant in the Amazon Services LLC Associates Program, an affiliate advertising program designed to provide a means for us to earn fees by linking to Amazon.com and affiliated sites.