Chocolate Whirls
You are going to love these simple chocolate cookies that are all about chocolate. They are super chocolatey thanks to the dark chocolate we used and quality cocoa powder. They are also buttery, crumbly and so delicious.

If you love simple chocolate cookies, we suggest you to try our chocolate amaretti. Or, how about our rich chocolate cookies made with spelt flour.


This webpage contains affiliate links. Please read our disclosure policy.

More cookie recipes
you'll want to try:
What you'll need for the dough
These chocolate cookies are so simple but yet they contains a range of super quality ingredients. They are buttery which means, they call for butter - just be sure it's very very soft (you can even take it from the fridge the day before to ensure it's soft enough).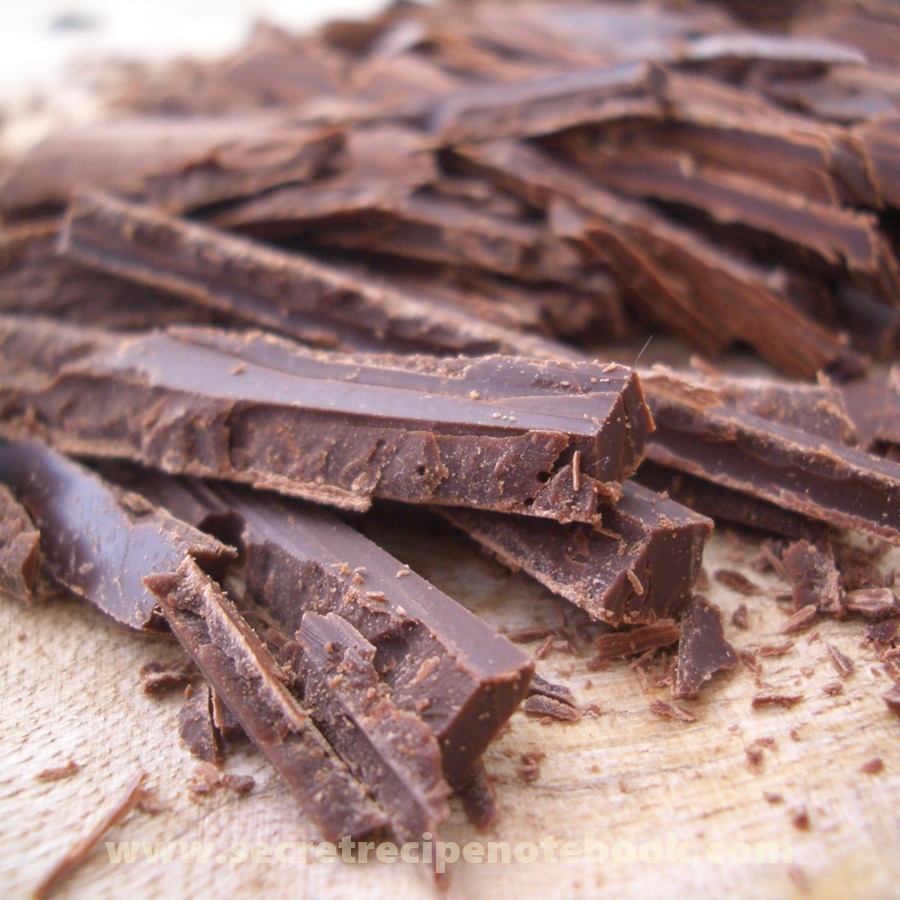 Melted dark chocolate (use quality chocolate brand you usually use in your chocolate recipes, we love Nestle baking chocolate) and pure cocoa powder are what makes these cookies chocolate heaven. Creamy mascarpone cheese adds softness to the cookies. 

Besides these, you will need plain flour, icing sugar, cornstarch (for the softness), some salt, milk (for crunchiness) and a touch of orange in the form of freshly grated orange zest.


Making the dough for chocolate whirls
The dough for these chocolate cookies is fairly simple, you will need a set of bowls, electric hand mixer, piping bag and a baking sheet. Let's see how to whip up the dough for the cookies:
Combine together PLAIN FLOUR, BAKING POWDER, CORNSTARCH, COCOA POWDER and SALT.


Melt DARK CHOCOLATE - the easiest way do this is to coarsely chop it, then place in a small heatproof bowl and set over a pan of simmering water.


Cream BUTTER (very soft), MASCARPONE (very soft) and ICING SUGAR until fluffy the add melted chocolate, milk and grated orange zest and beat for a few minutes.


Mix in DRY INGREDIENTS into two additions until you get a smooth dough. The cookie dough should be soft enough to be piped using a piping bag.


Preparation work for piping
Once you have the dough ready, it's time for piping the whirls. For doing this you will need some preparation work. As these cookies are round, we have a trick to make them uniform.

Using 5cm round cookie cutter draw 16 circles on each baking paper (you will need two baking sheets), then turn the paper over so the pencil marks are underneath.


For piping you will need a piping bag (we love disposable one like this one) fitted with a large open star tip. We love Wilton star tips as they are stainless steel and dishwasher safe and ideal for decorating cookies and cakes.

For these cookies we used Wilton 1M (8mm at tip end) which creates attractive large whirls. For any baker this Wilton set containing 8 piping bags and 4 large tips is a very handy.


How to pipe the whirls...
Spoon the dough into a piping bag (don't overfill it) and pipe slowly and evenly into whirls on the prepared baking paper.

Start piping on the inside edge of the circle and pipe a swirls ending in the middle (leave some space between whirls as they will spread while baking). Once baked, cookies will have the pretty pattern on the top.
USEFUL TIP: If having a hard time getting the dough to release, place the piping bag in a warm location for a few minutes.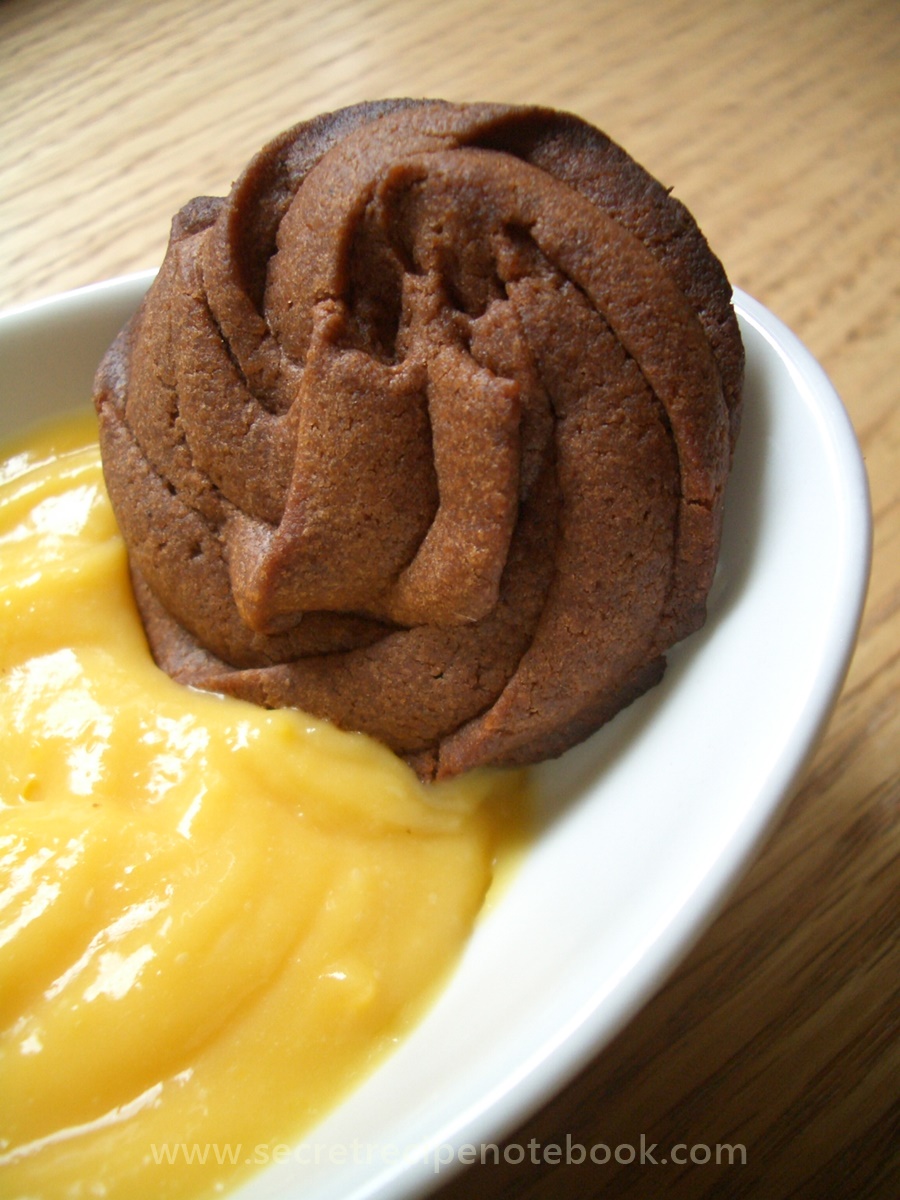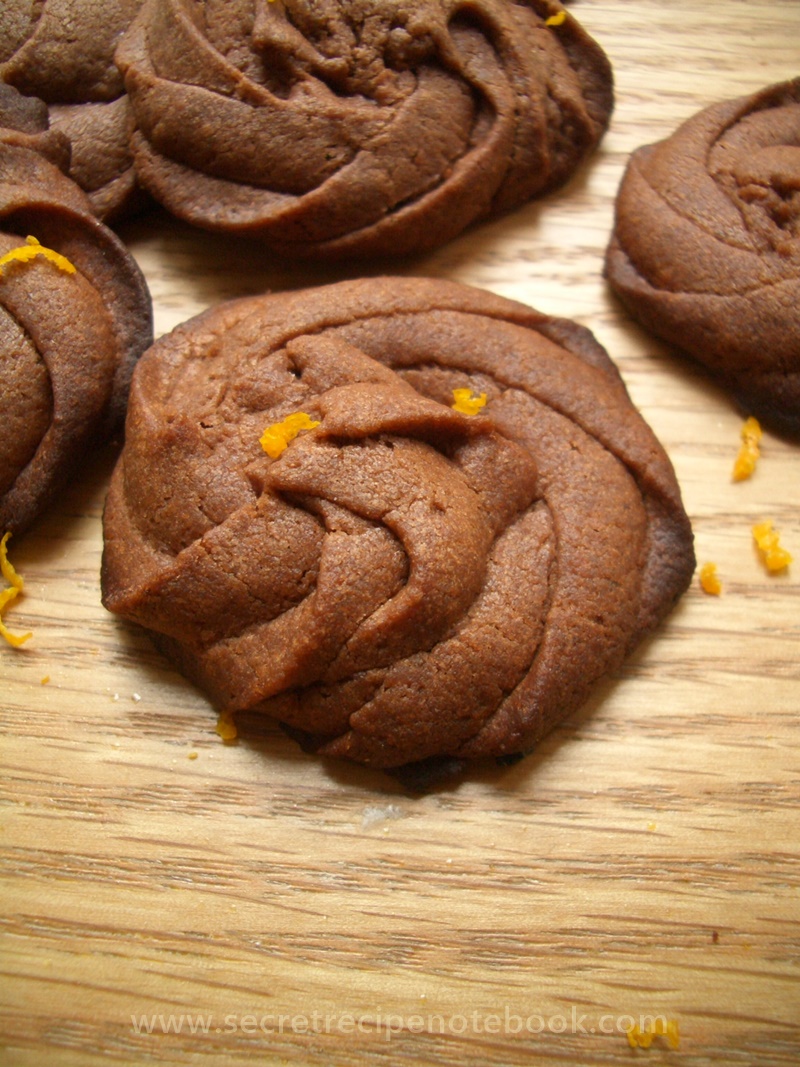 Useful baking tip
Be sure not to overbake the cookies. As the cookie dough is dark you won't be able to see if they are done by the colour. Just lift one cookie with a metal spatula and if they don't stick to the baking paper they are ready. They will still be soft but will firm up as they cool.

Storing chocolate whirls
These attractive chocolate cookies will keep best in an airtight container for 1-2 days but are best on the day they're made.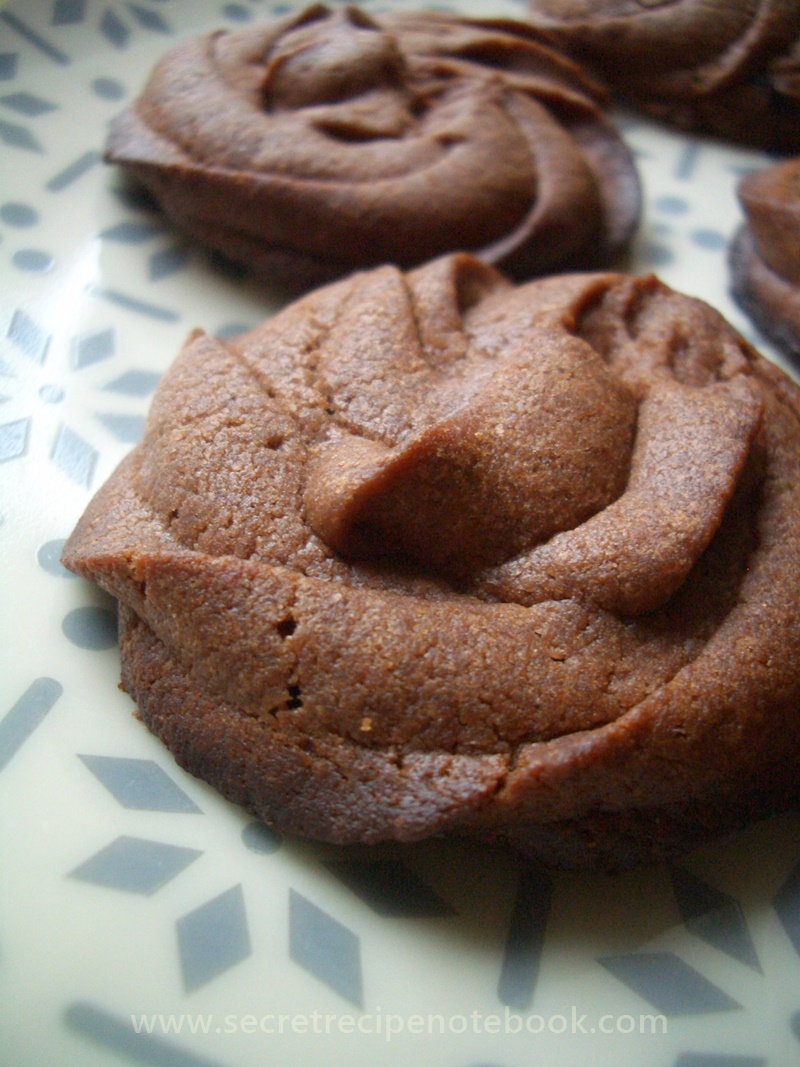 A few of our favourite chocolate recipes:
Chocolate
Whirls
MAKES: 32 cookies
COOKS IN: 30 minutes
LEVEL: Easy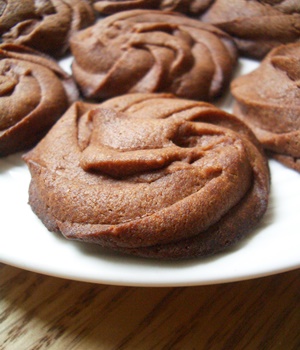 Handy equipment:
INGREDIENTS
160g plain flour (1 1/3 cup)

1/2 teaspoon baking powder

30g

cornstarch

 (1/4 cup)

20g

cocoa powder

 (1/4 cup)

1 pinch of salt

40g 

dark chocolate

 (1.4 ounces)

120g butter (9 tbsp), very soft
80g mascarpone, very soft

40g icing sugar (1/2 cup)

60ml whole milk (1/4 cup)

1 tablespoons finely grated orange zest
METHOD
Preheat the oven to 180°C/320°F and line 2 large baking sheets with baking paper. Draw 16 even circles on each baking sheet using a 5cm round cutter then turn the paper over so the pencil marks are underneath.


Combine plain flour, baking powder, cornstarch, cocoa powder and salt in a medium bowl.


Melt the chocolate in a bowl set over a pan of gently simmering water. Leave aside to cool slightly.


Cream together the butter, mascarpone and icing sugar using an electric hand mixer until the mixture is light and fluffy.


Add melted chocolate, milk and grated orange zest and beat for a minute until combined.


Add dry ingredients into 2 additions beating between until they are well combined. The dough should be very smooth and stiff enough for piping. If it's too thick add a few tablespoons of milk to get pipeable consistency.


Spoon the dough into a piping bag fitted with a large open star tip (10mm) then slowly and evenly pipe 5cm whirls onto the baking sheets, leaving 2cm between each one. Bake for 9-10 minutes or until the firm to touch. Cool on the sheet for a few minutes then carefully transfer to a cooling rack.


CATEGORIES: Cookies, Christmas, Chocolate
We are a participant in the Amazon Services LLC Associates Program, an affiliate advertising program designed to provide a means for us to earn fees by linking to Amazon.com and affiliated sites.