HOME > DESSERTS > CAKES & BROWNIES & BARS
Gluten-Free Chocolate Lava Cake
Chocolate lava cakes are one of the easiest chocolate desserts to make and yet they are so delicious. This version is completely gluten-free as the recipe uses a combination or rice and hazelnut flours. Try also our recipe for chocolate hazelnut lava cakes, also yummy.

You will adore these dark chocolate lava cakes with slightly nuttiness. In only 20 minutes you will have 4 small lava cakes ready to serve to your family and friends. So let's make this deliciously decadent gluten-free chocolate lava cakes.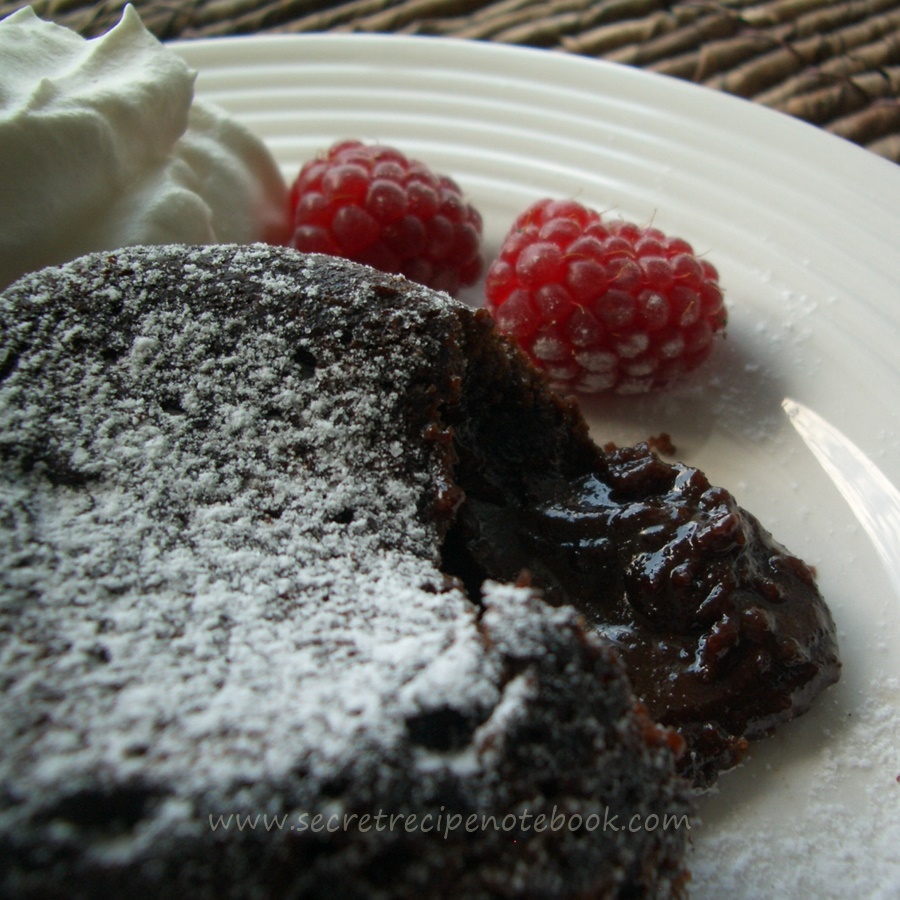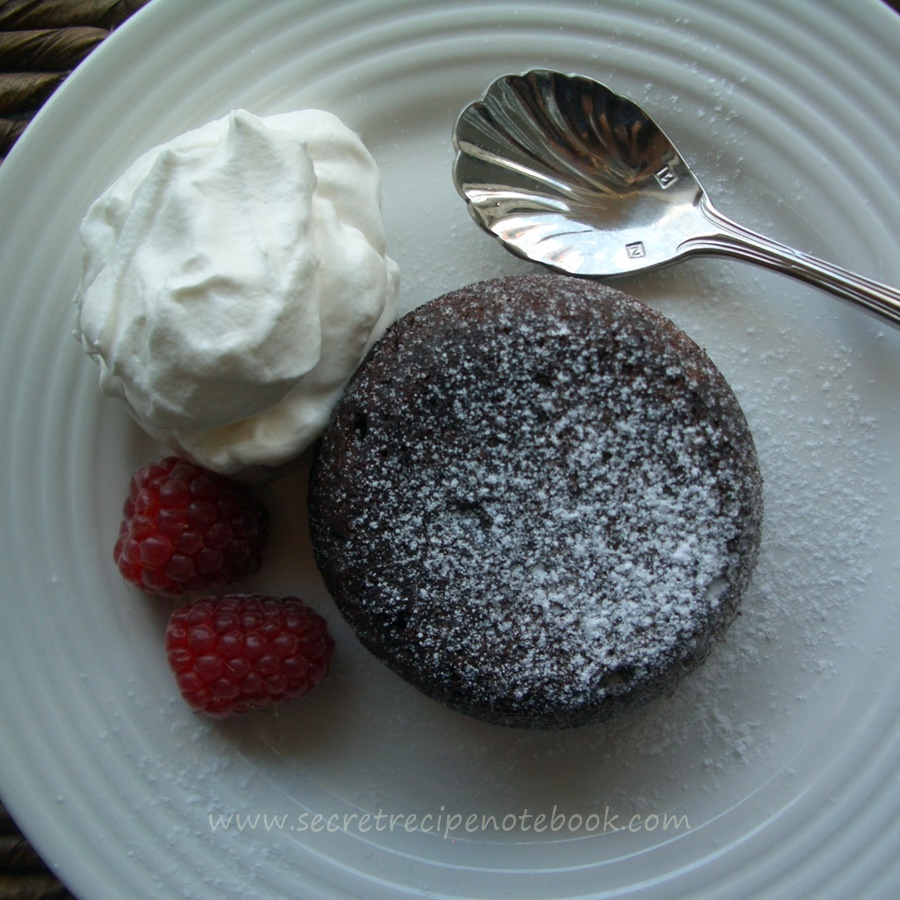 This webpage contains affiliate links. Please read our disclosure policy.

What you'll need for gluten-free chocolate lava cakes
The chocolate is the star of this recipe so be sure to use quality dark chocolate with at least 60% cocoa solids. Use any brand you trust and usually use in your chocolate cookies and cakes.
This recipe requires use of gluten-free flours - choose any you have on hand - almond, hazelnut, buckwheat, rice or even the chestnut flour.

We love the mix of RICE and HAZELNUT FLOURS which is a nice combination with rice being light and hazelnut flour nutty and dense. For binding everything together we used 2 eggs and 1 egg yolks. We added also some vanilla extract to make more flavourful.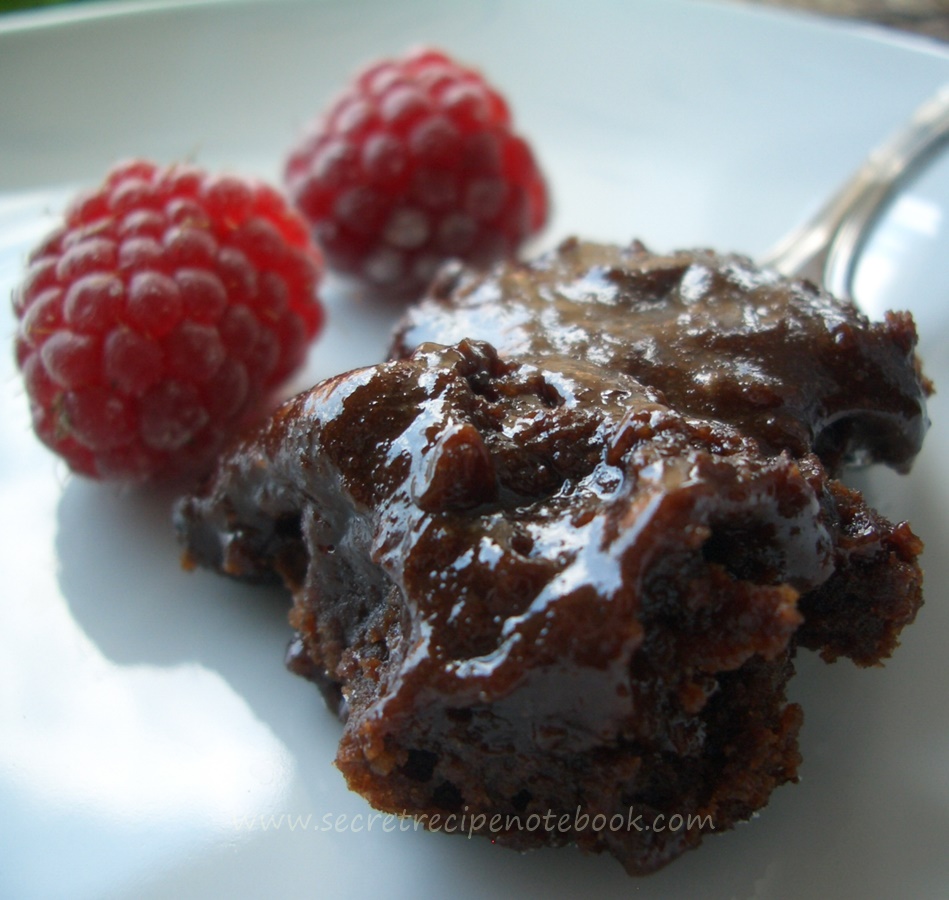 More chocolate recipes
you'll want to try:
How to make gluten-free chocolate lava cake
You can whip up the batter for these lava cakes for only 10 minutes. For the batter you will need: QUALITY DARK CHOCOLATE, BUTTER, EGGS, EGG YOLK, BROWN SUGAR, SALT and RICE and HAZELNUT FLOURS. 
The recipe start with melting chocolate and butter in double boiler then whisking eggs, egg yolks, sugar and salt with electric hand mixer or wire whisk - it's up to you.

Continue with pouring chocolate mixture into the eggs and whisking until combined. In the end, fold flours whisking gently until you get rich thick chocolate batter.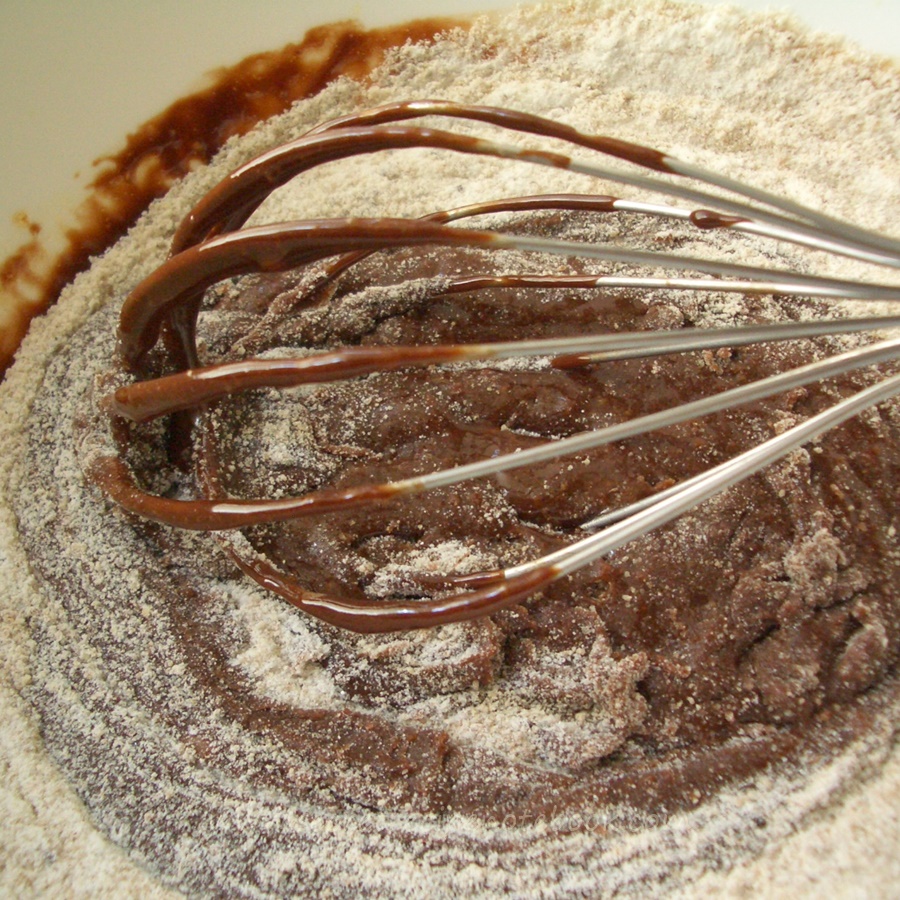 How to prepare pudding moulds
For baking these lava cakes you will need pudding moulds or porcelain ramekins. We love these small pudding moulds which are perfect for single-serve lava cakes. Moulds are quite small but perfect as these cakes are super chocolatey and ideal size.
To prepare moulds melt some butter and brush the bottom and sides of each mould, add 1/2 teaspoon of cocoa powder and tilt and rotate to evenly coat the interior. Place them in the fridge until the batter is ready.


Baking gluten-free chocolate lava cakes
Once you batter is made, divide it evenly between pudding moulds filling only 2/3 and place them on a small baking tray. The baking time should be between 6-8 minutes depending on your oven and what kind of mould you use for baking. Our baking time was 7-8 minutes but if you are using ramekins it might be slightly longer.
Lava cakes are ready once the edges are set while the center is still slightly jiggly. Watch carefully and be sure not to overbake the lava cakes. 
We suggest you to test with baking one lava cake to check the right timing, before putting them all. This way you will have perfect chocolate fondants with amazing gooey chocolate centers. 

Making ahead gluten-free chocolate lava cake
You can prepare these gluten-free lava cakes in advance. Just whip up the batter up to 24 hours in advance and keep in the fridge. Once you are ready to serve, divide the dough between the moulds and bake, adding 1 minute to the baking time if cooked directly from the fridge.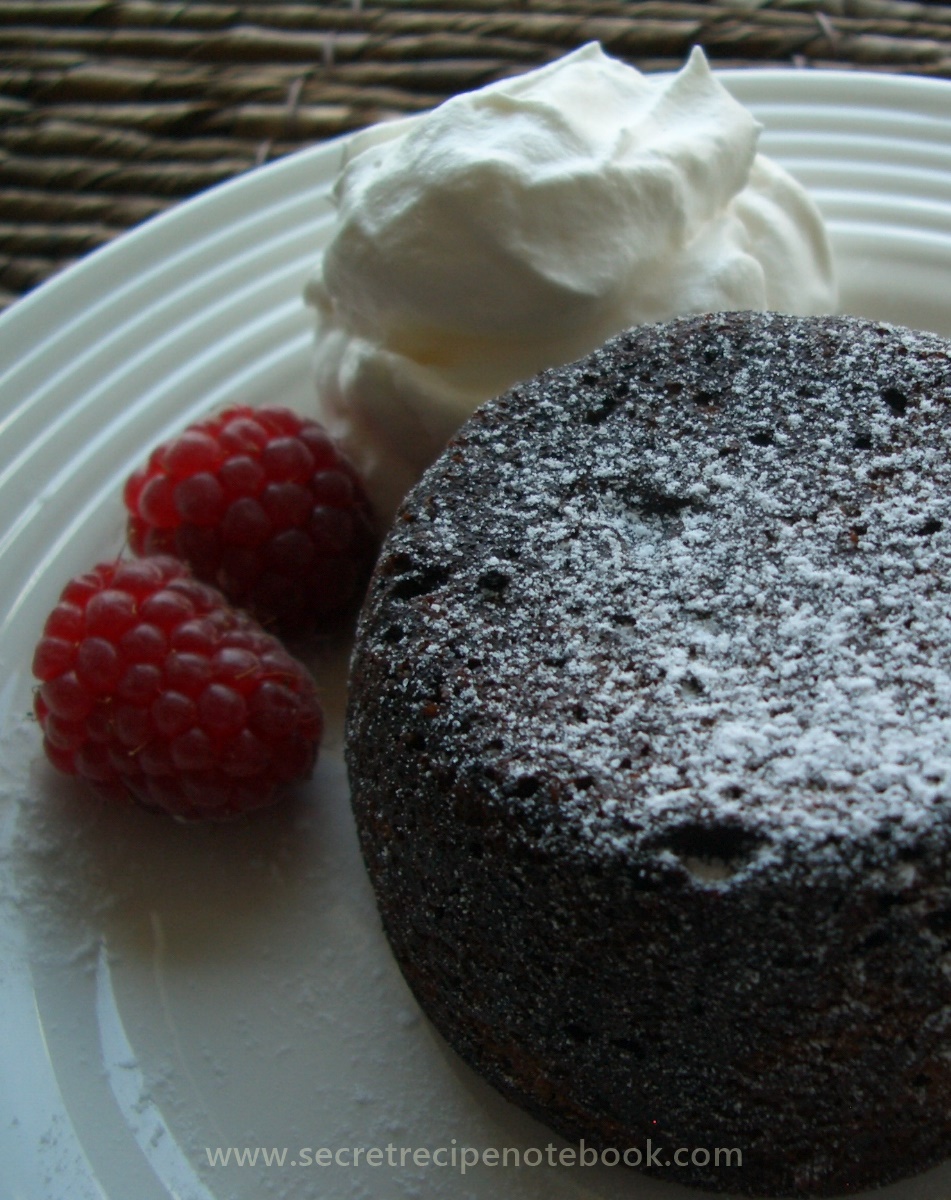 A few of our favourite chocolate recipes:
Gluten-Free Chocolate Lava Cake

SERVES: 4 small lava cakes
COOKS IN: 30 minutes
LEVEL: Easy
HANDY KITCHEN PRODUCTS:
INGREDIENTS
METHOD
Preheat the oven to 200°C/392°F.


Brush generously with butter the insides of 4 individual pudding moulds or ramekins. Place some cocoa powder into mould and tilt and rotate to coat evenly the bottom and sides. Tap out any excess. Place moulds in the fridge while you prepare the lava cake batter.


Combine rice and hazelnut flour in a small bowl.


Place chocolate and butter in a heatproof bowl and set over a pan of gently simmering water, making sure the bowl doesn't touch the water. Stir using a silicon spatula until completely melted, then add vanilla extract and stir again. Set aside to cool slightly.


In a large bowl beat eggs, egg yolk, brown sugar and salt using electric hand mixer until slightly foamy, 2-3 minutes.


Pour melted chocolate into egg mixture whisking constantly until thick. Add flours and whisk until incorporated.


Take the moulds from the fridge then evenly divide the batter among pudding moulds or ramekins filling 2/3 full.


Place them on a baking sheet and bake for about 6-7 minutes or until the lava cakes are firm on the sides but still wobbly in the middle. Baking time depends on the size of moulds you use for baking.


Remove from the oven, wait for 30 seconds then using a kitchen towel, carefully invert each mould onto small serving plate. Serve immediately along some whipping cream or a scoop of vanilla ice-cream.


CATEGORIES: Cakes & Brownies & Bars, Gluten-Free, Quick & Easy
Chocolate
We are a participant in the Amazon Services LLC Associates Program, an affiliate advertising program designed to provide a means for us to earn fees by linking to Amazon.com and affiliated sites.