This webpage contains affiliate links. Please read our disclosure policy.

Muffins | Gluten-Free Recipes | Almond Flour
Almond Flour Chocolate Muffins
Do you like simple, chocolatey muffins that are healthy too? Then you'll love these almond flour chocolate muffins made with a combination of almond flour and arrowroot powder which makes them completely gluten-free. Muffins are also moist, fluffy and light, making them ideal breakfast choice or a light snack during the day.

The recipe is simple and easily made, once you have ready all ingredients. Let's find what else we need for this recipe and how to make these chocolatey gluten free muffins.
For those who can't resist good chocolate muffins, we recommend our chocolate almond muffins and chocolate chestnut muffins, both chocolatey and adorable!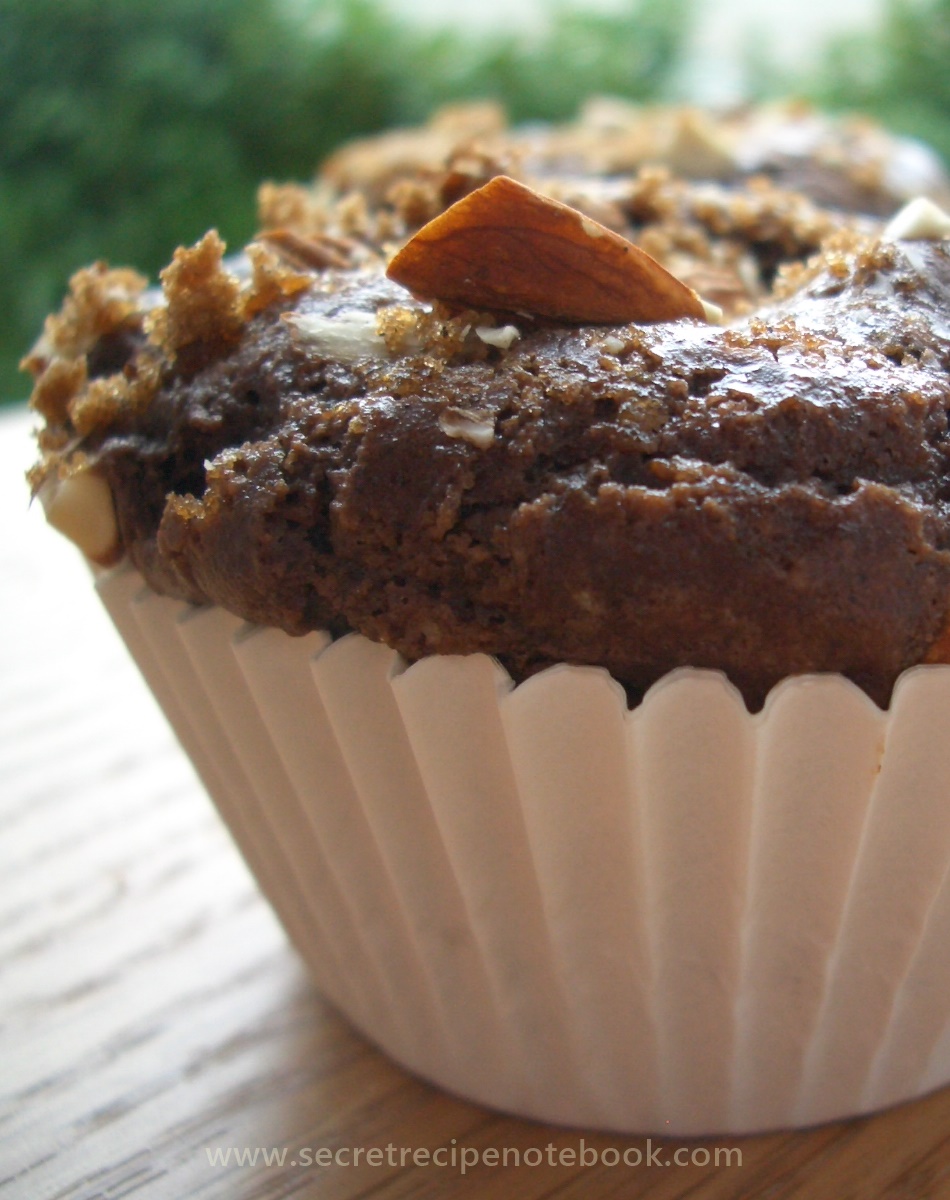 What you'll need for almond flour chocolate muffins
The star of this recipe is almond flour, which is both gluten-free and grain-free with amazing nutty flavour. In this recipe, we combine it with arrowroot powder which helps lighten the texture in gluten-free baking. It is favourite ingredient to use with almond flour to make those goods less dense.
The creaminess of Greek yogurt helps keep muffins moist and also its acidity helps activate baking soda, which can make muffins fluffy and light. For a citrus hint, we suggest grated lemon or orange zest, which is always a perfect choice. In this recipe we used very dark cocoa powder which gives muffins a rich dark colour and chocolate flavour.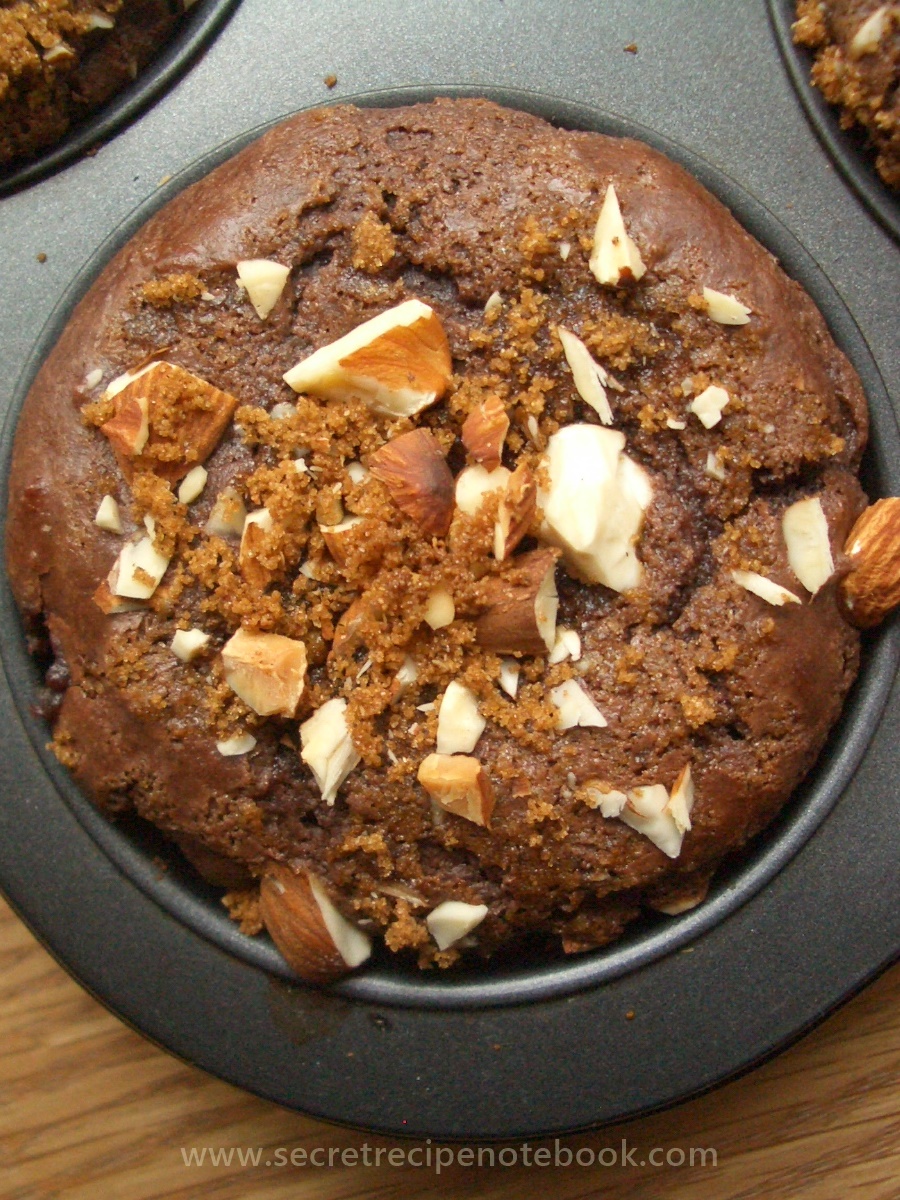 More almond flour recipes
you'll want to try:
Baking with almond flour
Almond flour is popular gluten-free ingredient ideal for making everything from pancakes, muffins, cakes, cookies and more. This flour is made from whole almonds, that are blanched and finely ground. You can find this healthy flour in organic food stores or you can order it easily online.

Almond flour adds moistureness and tenderness to the baked goods. We love to use almond flour in gluten-free cookie recipes such as our simple gluten-free almond flour cookies or almond flour lemon cookies.

The almond flour is great addition to baked goods giving them light and fluffy texture. When buying almond flour look for a super finely ground almond flour with pale yellow colour which is the flour of the best quality. Not all almond flours found in the stores are good. You can find almond flour at your organic food store or order it online.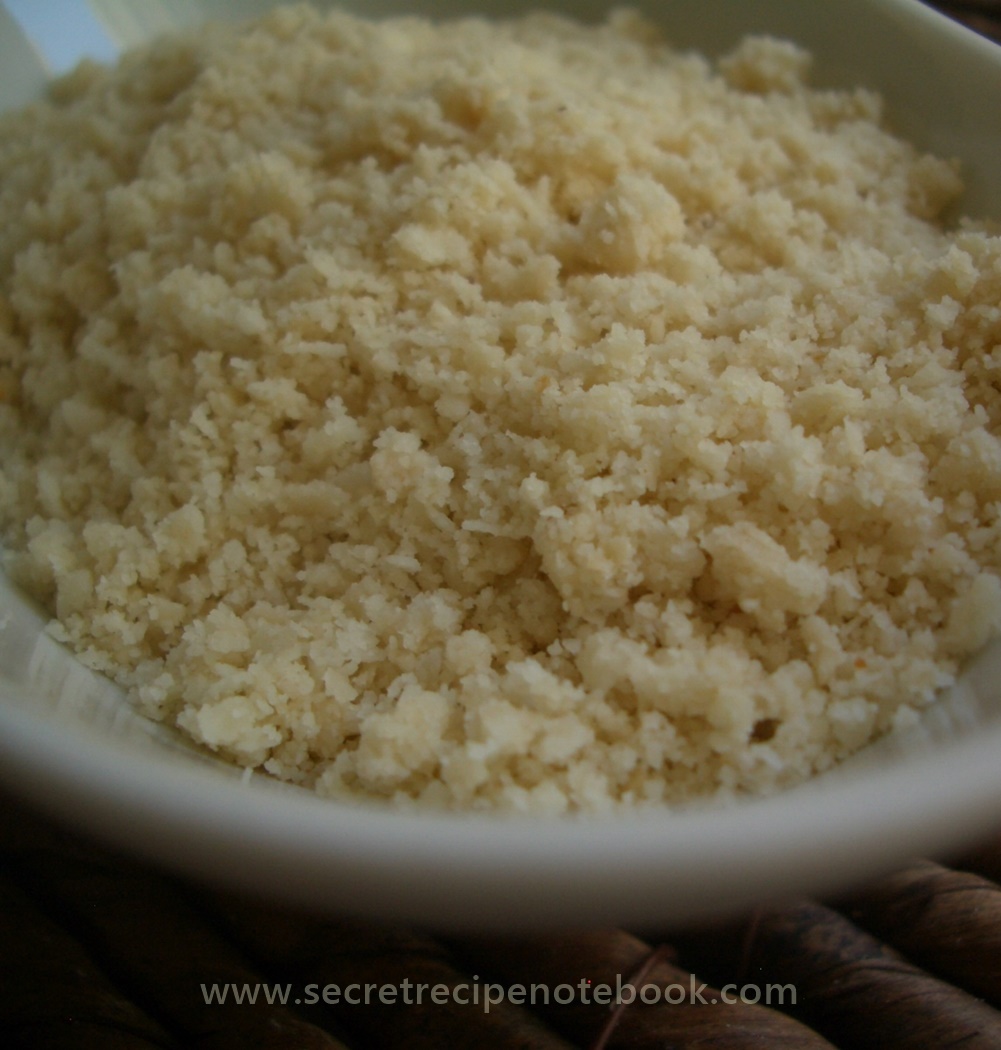 How to make almond flour chocolate muffins
For this recipe we use standard muffin method, which means mixing dry ingredients in one bowl, wet ingredients in another bowl, then combining the two together. It's important to mix the batter as little as possible - just until the ingredients are combined. You can whip up these muffins in only 10 minutes.
First, combine in a large bowl almond flour, arrowroot powder, cocoa powder, baking soda and salt. In another bowl whisk with a ballooon whisk an egg, demerara sugar, Greek yogurt and Amaretto liqueur. Add some freshly grated orange zest and whisk again.


Pour wet ingredients into dry and stir using spatula until everything just combine. Divide the dough using a spoon into 6 muffin cases. Just before baking top each muffin with a mix of finely chopped almonds and brown sugar. Bake in the preheated oven for about 15 minutes or until the muffin tops are crunchy and brown. With this batter we made 6 standard muffins.


Best selling kitchen tools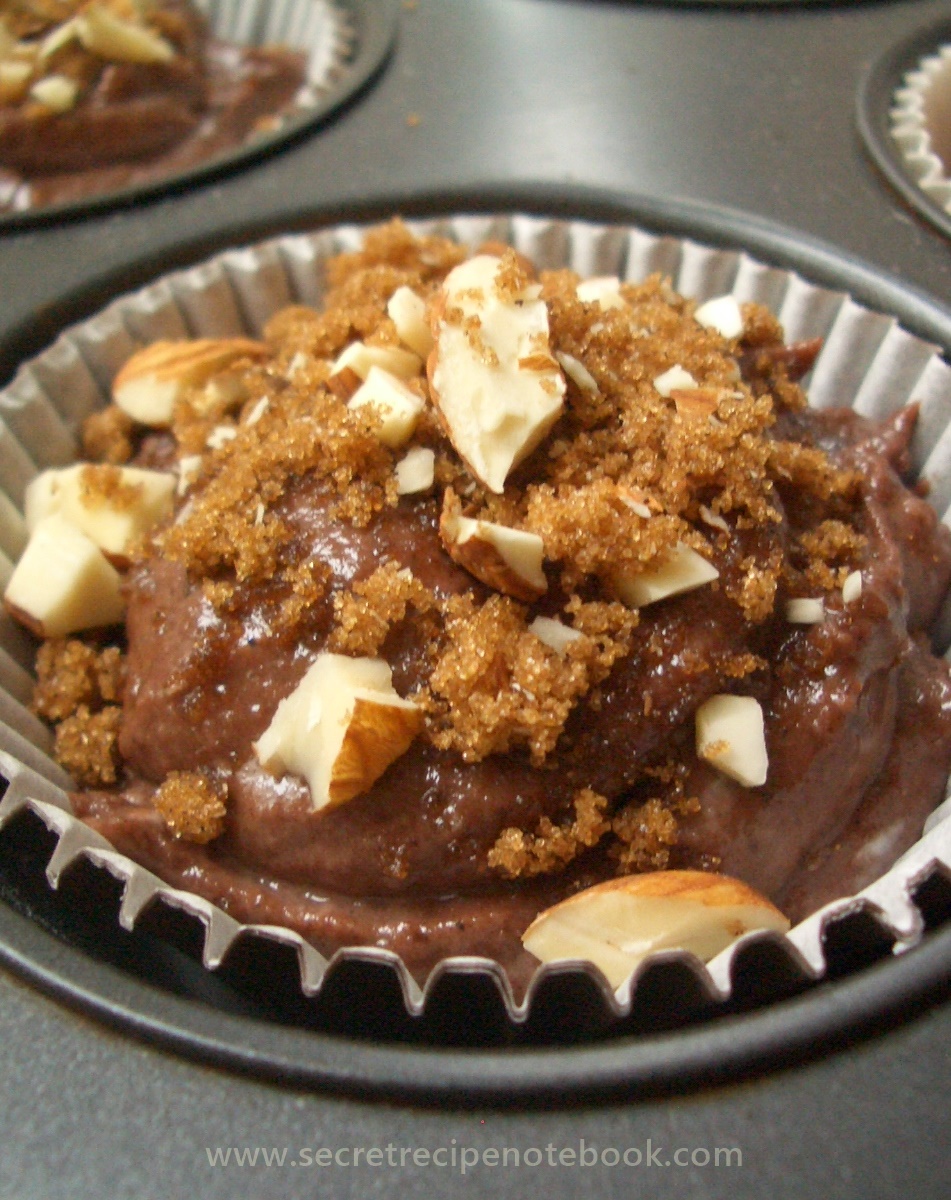 Serving options for almond flour chocolate muffins
Our almond flour chocolate muffins are ideal enjoyed alone thanks to the rich dark chocolate flavour and moist texture. But to turn it into delicious dessert, just melt some dark chocolate and top over the muffin. Or serve with a scoop of vanilla ice-cream on the top.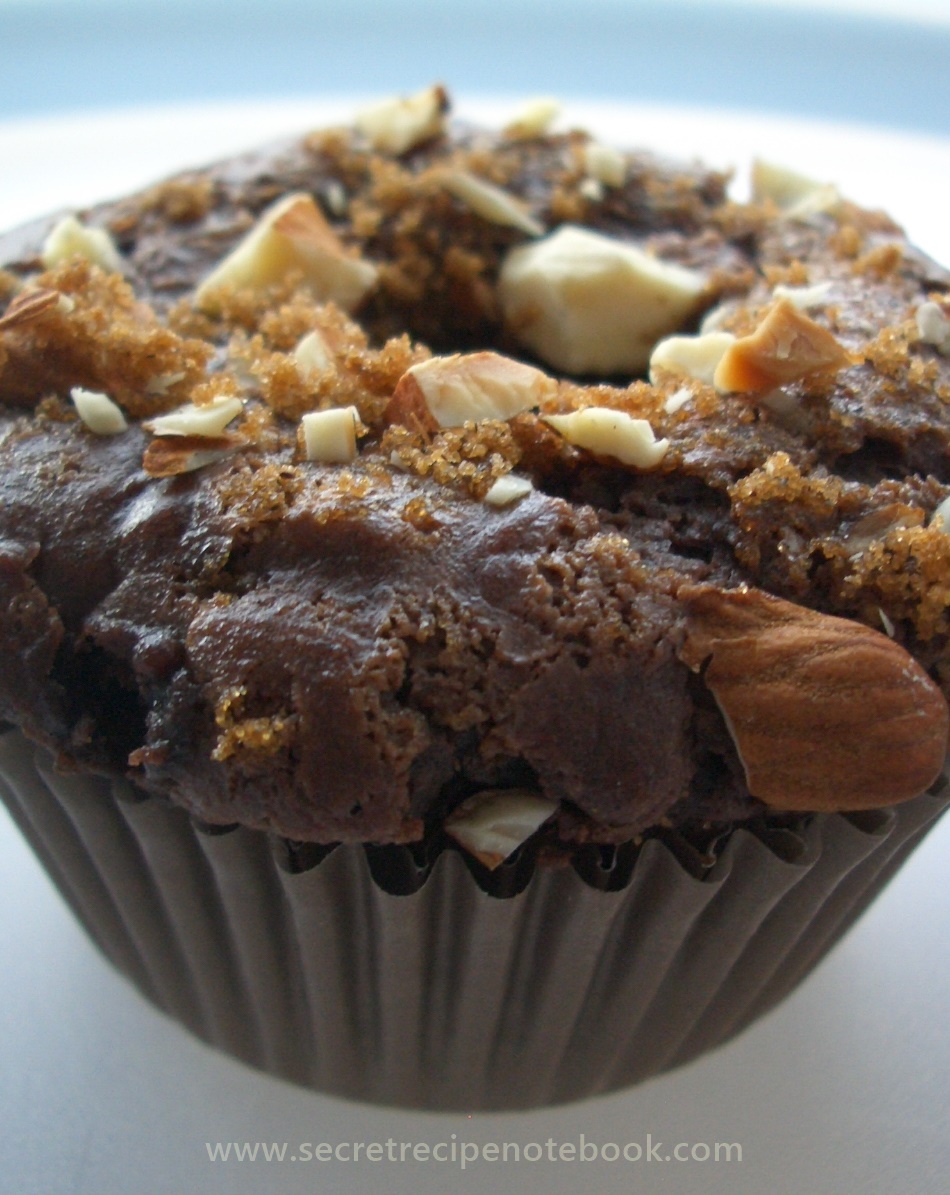 Storing almond flour chocolate muffins
Store these muffins in an airtight container at room temperature for up to 5 days. You can freeze baked muffins for up to 1 month. Just allow to keep them at room temperature for 25-30 minutes before enjoying.
Muffins are best enjoyed the same day they are made, but can be stored in an airtight container at room temperature for up to 2 days or frozen for up to 3 months. To freeze muffins, place them in a single layer in an airtight container or freeze on a small baking sheet and them move to freezer bags.


Looking for more muffin recipes? Check these out:
Almond Flour Chocolate Muffins 

MAKES: 6 muffins
COOKS IN: 30 minutes
LEVEL: Easy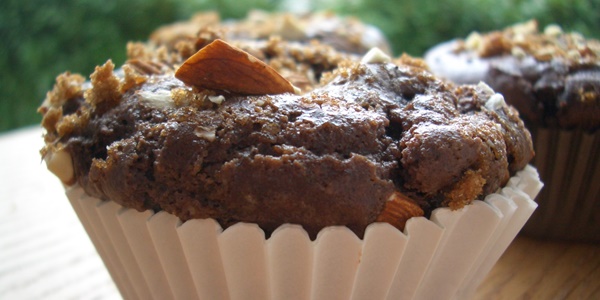 INGREDIENTS
190g (

2 cups) 

almond flour

30g arrowroot powder

25g (1/3 cup)

unsweetened cocoa powder

1 teaspoon baking soda

1/4 teaspoon salt

1 egg, at room temperature

55g (1/4 cup) coa

rse brown sugar
120g (1/2 cup) Greek yogurt, at room temperature
1 tablespoon Amaretto liqueur
1 tablespoon grated orange zest
50g almonds, coarsely chopped (for tops)
METHOD
Preheat the oven t

o 180°C/356°F. Line

6-hole muffin tray

 with standard muffin cases.





In a large bowl, combine almond flour, arrowroot powder, cocoa powder, baking soda and salt.





In a separate bowl whisk the egg, Greek yogurt, brown sugar, grated orange zest and Amaretto liqueur using a wire hand whisk.


Make a well in the centre of dry ingredients and slowly pour wet ingredients into it. Using a silicon spatula stir gently until everything just combined.


Using a tablespoon or a cookie scoop pour batter evenly into prepared muffin cases filling 3/4 of each. Bake for 12-15 minutes or until the tops are set and crisp. To check if the muffins are baked, insert the toothpick or a skewer - it should come out still wet. Take muffins from the oven and leave to cool in the muffin tray for few minutes, then remove them to a wire rack to cool completely.


We are a participant in the Amazon Services LLC Associates Program, an affiliate advertising program designed to provide a means for us to earn fees by linking to Amazon.com and affiliated sites.