HOME > DESSERTS > WAFFLES & PANCAKES & CREPES
Gluten-Free Chestnut Flour Pancakes
These simple pancakes are made with a mix of chestnut and almond flours and a few other ingredients (including Greek yogurt).

These healthy pancakes are super delicious when topped with lemon curd. Or enjoy them with a dollop of quality jam (we love Good Good jams - without added sugar). 


This webpage contains affiliate links. Please read our disclosure policy.

Ingredients for these healthy pancakes
CHESTNUT FLOUR: amazing addition to any baked goods adding natural sweetness and specific nutty flavour. We love to combine it with other flours in our cookie recipes like our simple chestnut flour cookies and simple Christmas cookies.


ALMOND FLOUR: great light texture and nutty flavour, this flour also make ideal cookies. Try Italian amaretti cookies or for a healthier option, choose almond flour lemon cookies. One of the best brands of almond flour is Blue Diamond, or if shopping from UK - Dragon Superfoods almond flour available from Abel & Cole Organic Store.


BAKING POWDER: Rise the batter while cooking and makes pancakes fluffy.


SALT: Just a pinch of salt is enough to balance the flavours.


EGG: We use just one egg to bind the batter and give a texture.


GREEK YOGURT: A few tablespoons of Greek yogurt make a difference. Thanks to it the pancakes are richer and slightly moist.


LIQUIDS (WATER and ORANGE JUICE): We opted for combination of water and orange juice, but you can freely use milk instead.


ORANGE ZEST: Orange zest is a great pair to other ingredients in the batter.


WITHOUT ADDED SUGAR
Build your own bundle!
Save up to 40%!!!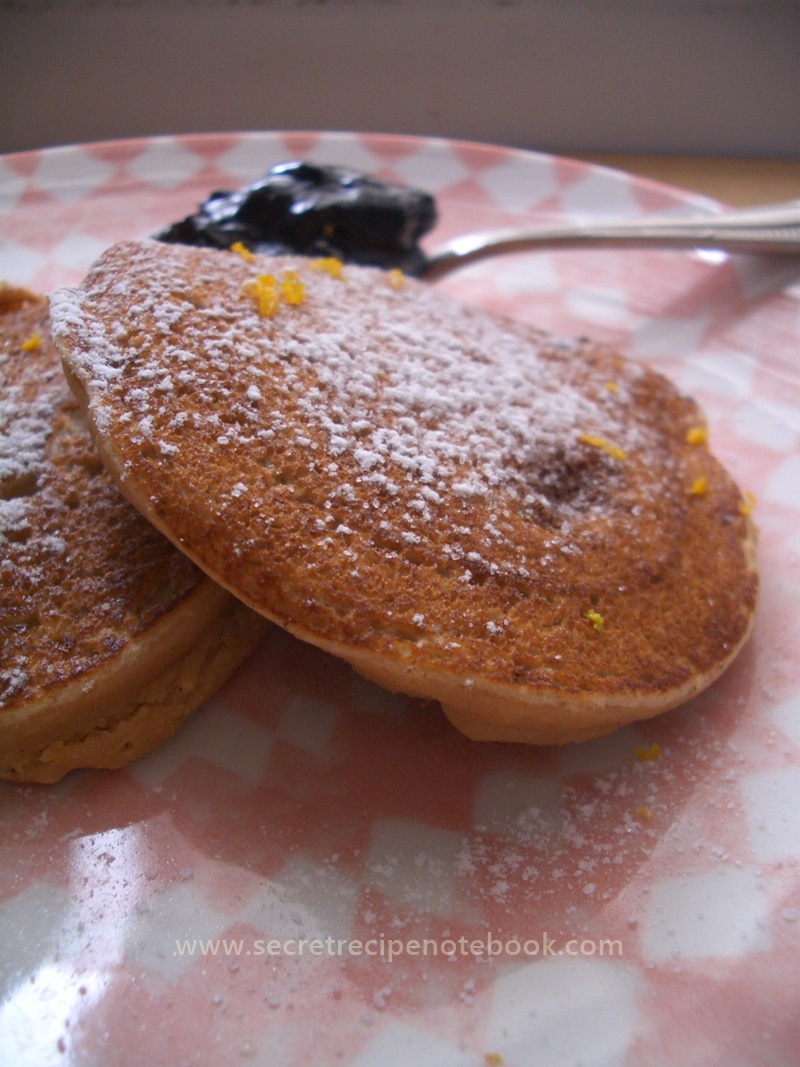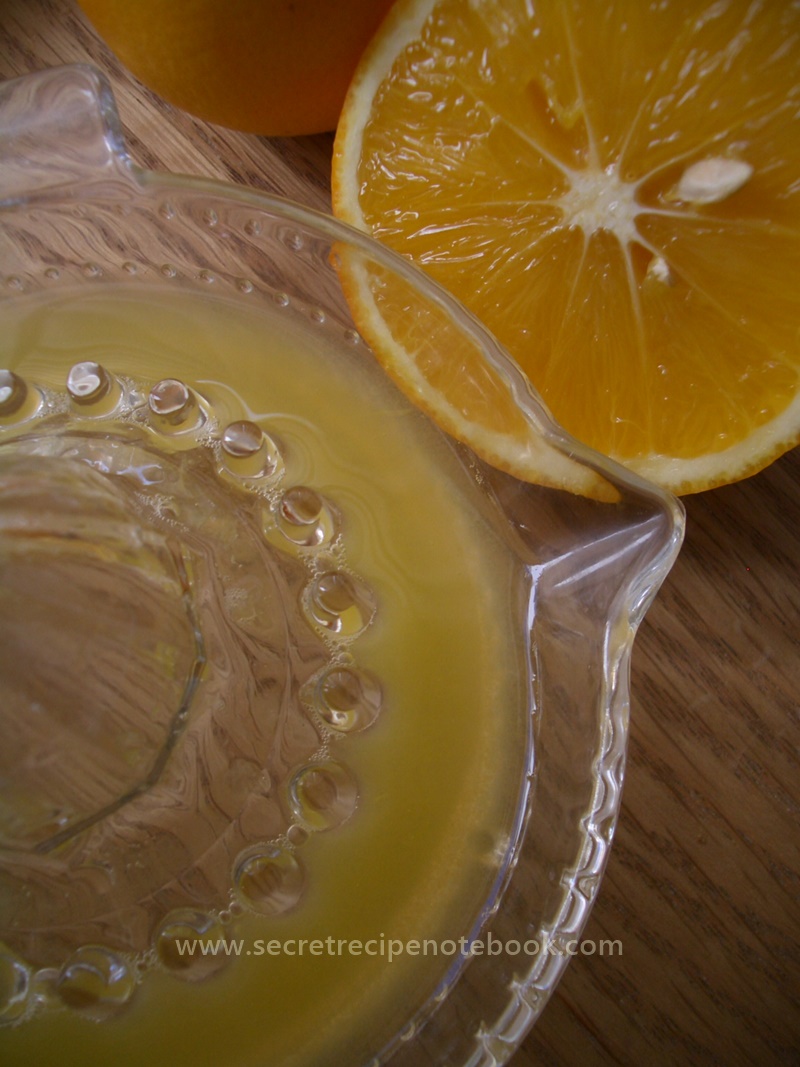 More tasty recipes
you'll want to try:
Making the batter for these mini gluten-free pancakes
Making the batter for these healthy pancakes is super easy. First measure up all the ingredients, then sift the chestnut flour (which is important to get rid of lumps).


Follow 4 easy steps:
Stir together chestnut flour with almond flour, baking powder and salt.


Next, place an egg and Greek yogurt into a medium bowl, then using a balloon whisk. Add water and orange juice and whisk again until combined.


Make a well in the middle of flours then gradually pour egg/yogurt mixture while whisking until you get very thick batter. Add grated orange zest and stir. Set aside to rest for about 10 minutes.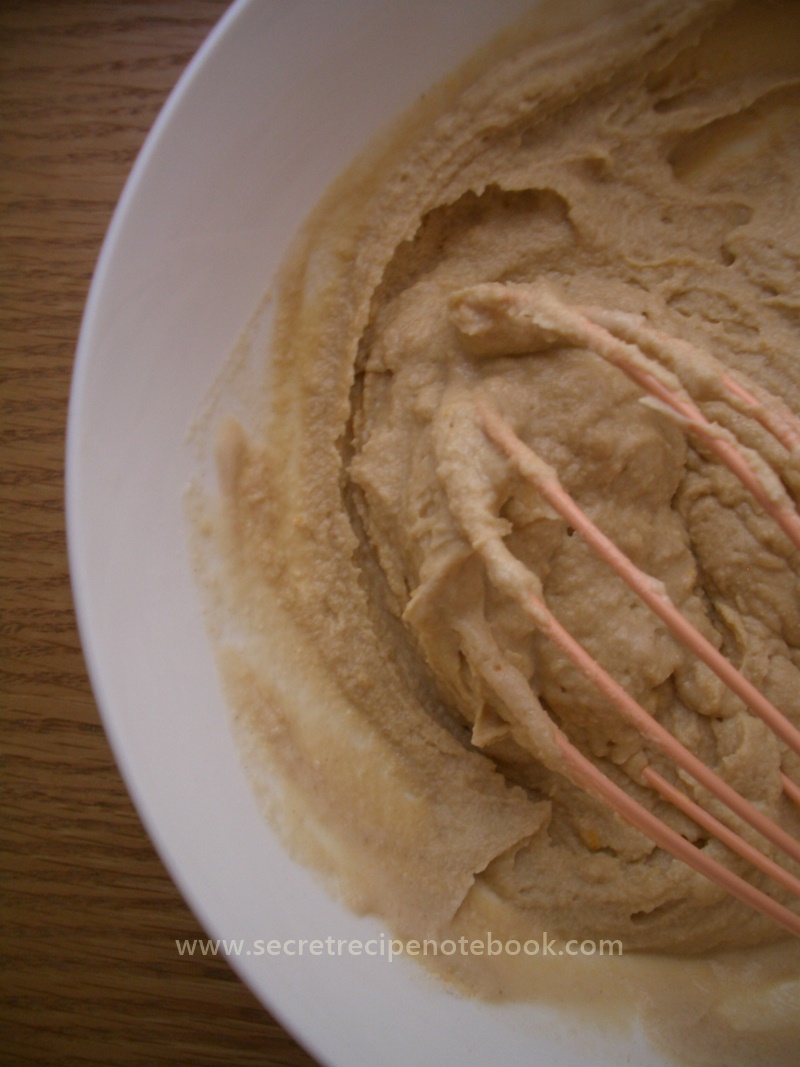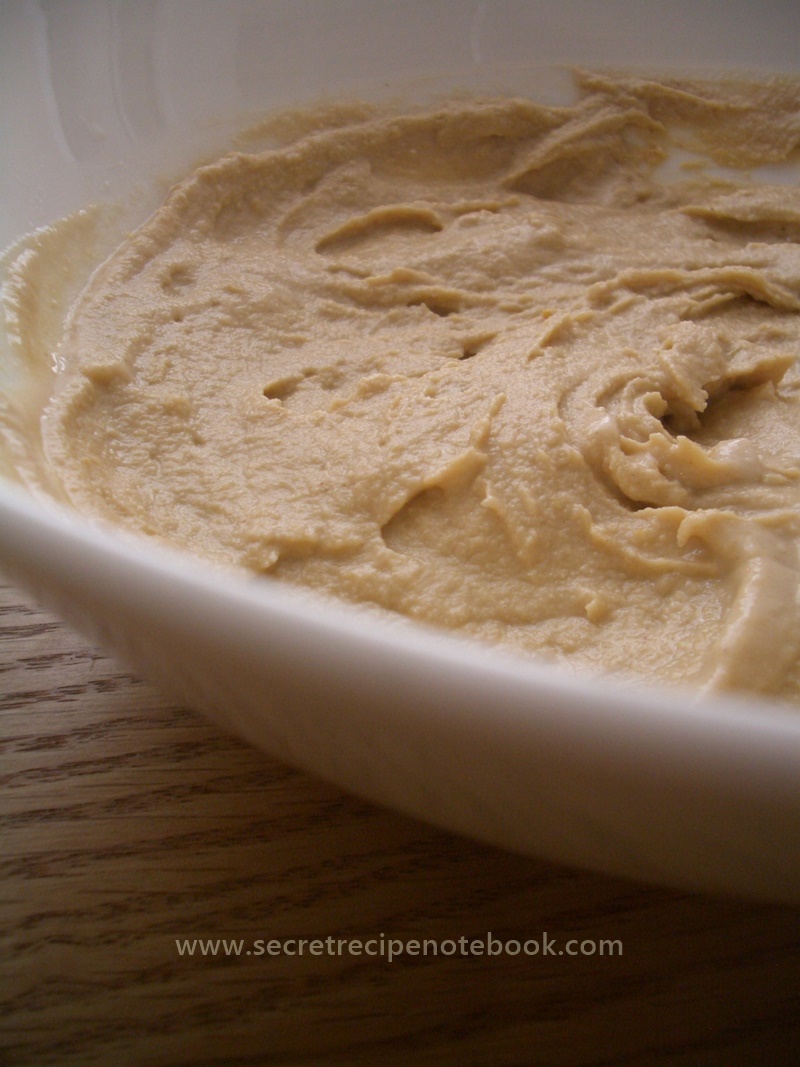 Useful tips for making gluten-free chestnut flour pancakes
Here are our simple tips to follow for the perfect gluten-free chestnut flour pancakes:

Sift the chestnut flour before using it as it tends to compress itself into lumps. The chestnut flour can be bought from your local organic food store or ordered online. The best quality chestnut flour can be found in autumn and winter when it's freshly ground.


Replace the almond flour with any other nut flour of your choice: hazelnut, pistachio, pecan, rice, coconut - all great choices.


For keeping pancakes warm, place them on a rimmed baking sheet and keep in the oven until serving.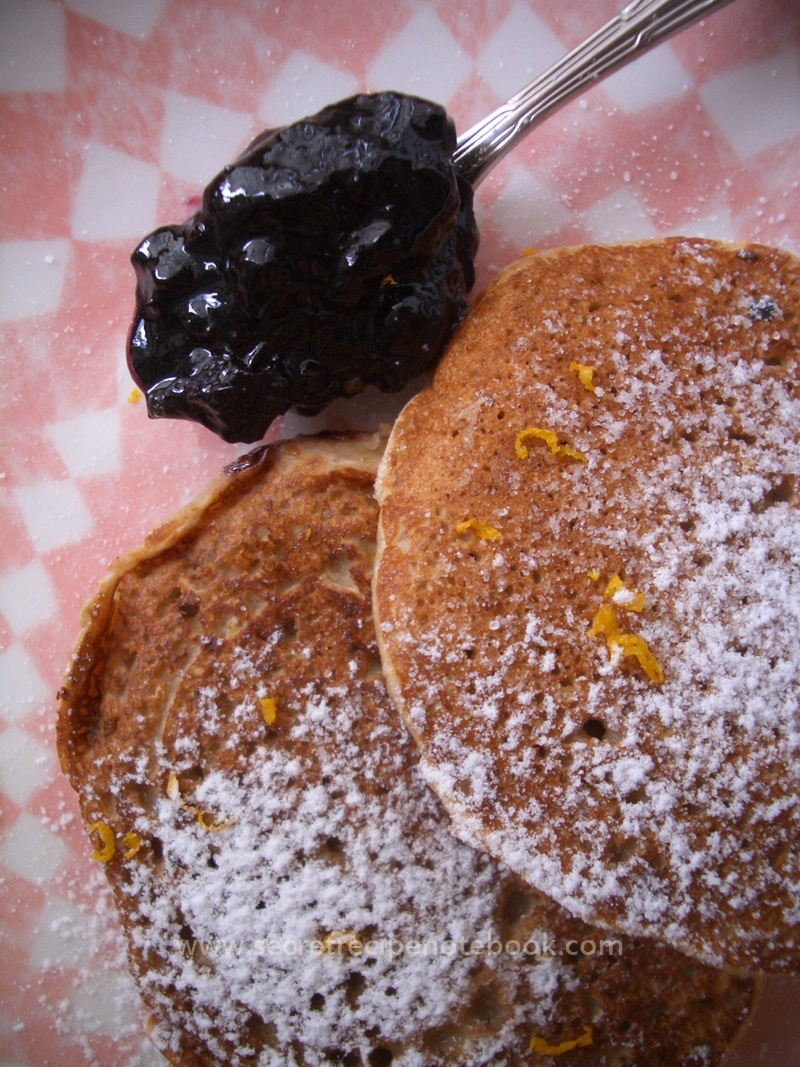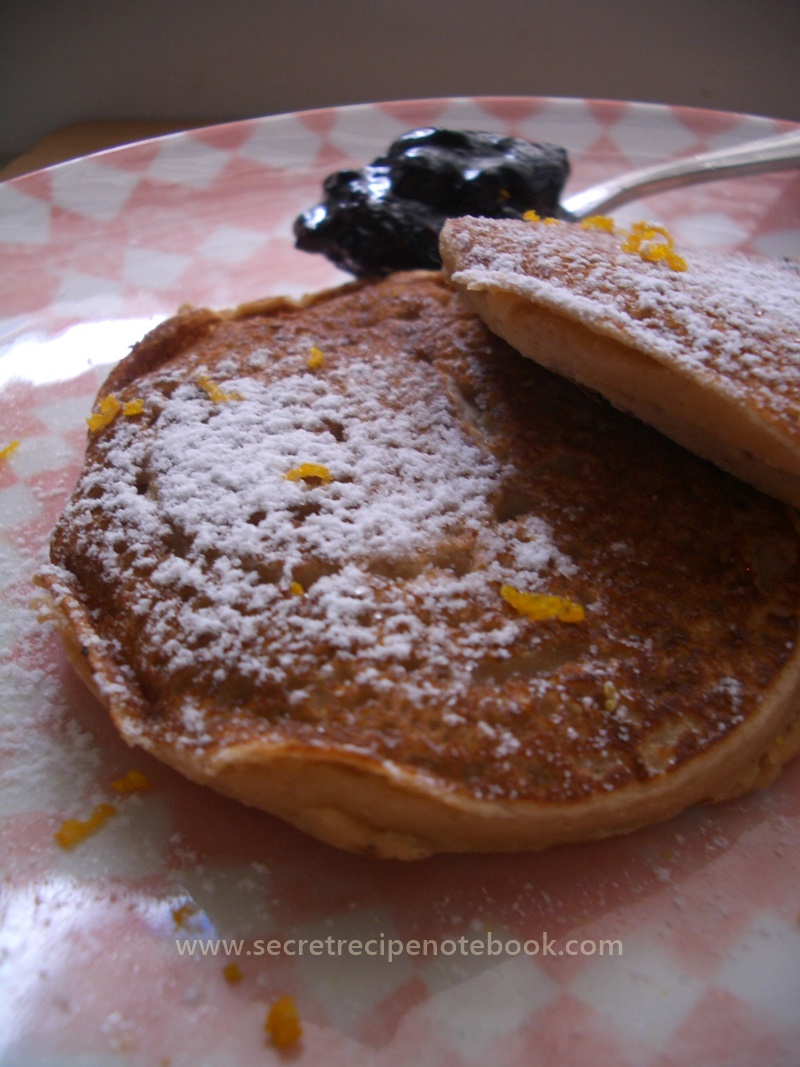 A few of our favourite dessert recipes:
UP TO 40% OFF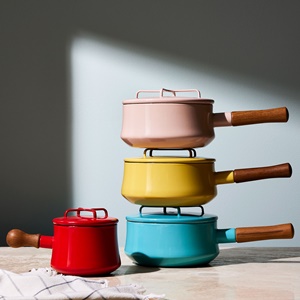 Gluten-Free Chestnut Flour Pancakes

MAKES: 8 mini pancakes
COOKS IN: 30 minutes
LEVEL: Super easy
HANDY KITCHEN PRODUCTS:
INGREDIENTS
60g chestnut flour (2/3 cup)
48g almond flour (1/2 cup)

1/2 teaspoon baking powder (gluten-free)

1 pinch of salt

1 egg, at room temperature

30g Greek yogurt (1/8 cup)

180ml water (3/4 cup)

30ml fresh orange juice

1 tablespoon grated orange zest

olive oil, for greasing
METHOD
Sift the chestnut flour and combine it with the almond flour, baking powder and salt in a medium bowl. 


Whisk an egg, Greek yogurt, water and orange juice in another bowl.


Make a well in the middle of flours then gradually pour egg/yogurt mixture while whisking until you get very thick batter. Add grated orange zest and stir. Set aside to rest for about 10 minutes.



Heat a

non-stick skillet

over a medium heat and grease with olive oil. Pour one full tablespoon of batter then flatted slightly to make a round (6cm in diameter)




Cook until the edges start to firm up and the bottom is evenly browned (1-2 minutes).


Gently use silicon spatula to loosen all the way around the pancake before flipping. Cook the other side for another 1 minute then remove the pancake onto a plate. Repeat the process with the remaining batter greasing the pan for each pancake.


CATEGORIES:  Waffles & Pancakes & Crêpes, Gluten-Free, Quick & Easy
Chestnut Flour, Almond Flour
Looking for more recipes?

We are a participant in the Amazon Services LLC Associates Program, an affiliate advertising program designed to provide a means for us to earn fees by linking to Amazon.com and affiliated sites.