Sicilian Almond Cookies
These simple cookies, made with only three ingredients are so addictive. The star of this recipe is almond flour, made from finely ground blanched almonds.

If you love these, you'll also love our soft amaretti cookies.


This webpage contains affiliate links. Please read our disclosure policy.

More cookie recipes
you'll love:
Useful tips for making Sicilian almond cookies
Be sure to use high quality, fresh almond flour which gives that unique almond aroma and, in this case, you can skip adding almond extract. Compared to almond meal, almond flour has a finer texture and lighter colour as it is made from blanched almonds. 


Purchase almond flour from your local organic food store. One of the best brands is Blue Diamond almond flour, which is finely ground and tastes amazingly nutty. If from UK, shop Dragon Superfoods almond flour from Abel&Cole Organic Store (they deliver a wide range of organic products right to your door).


As an alternative to almond extract, add 1 tablespoon of Amaretto liqueur.


Avoid overbaking the cookies as they should be crunchy on the outside with a soft interior. Take them out of the oven while still soft to the touch.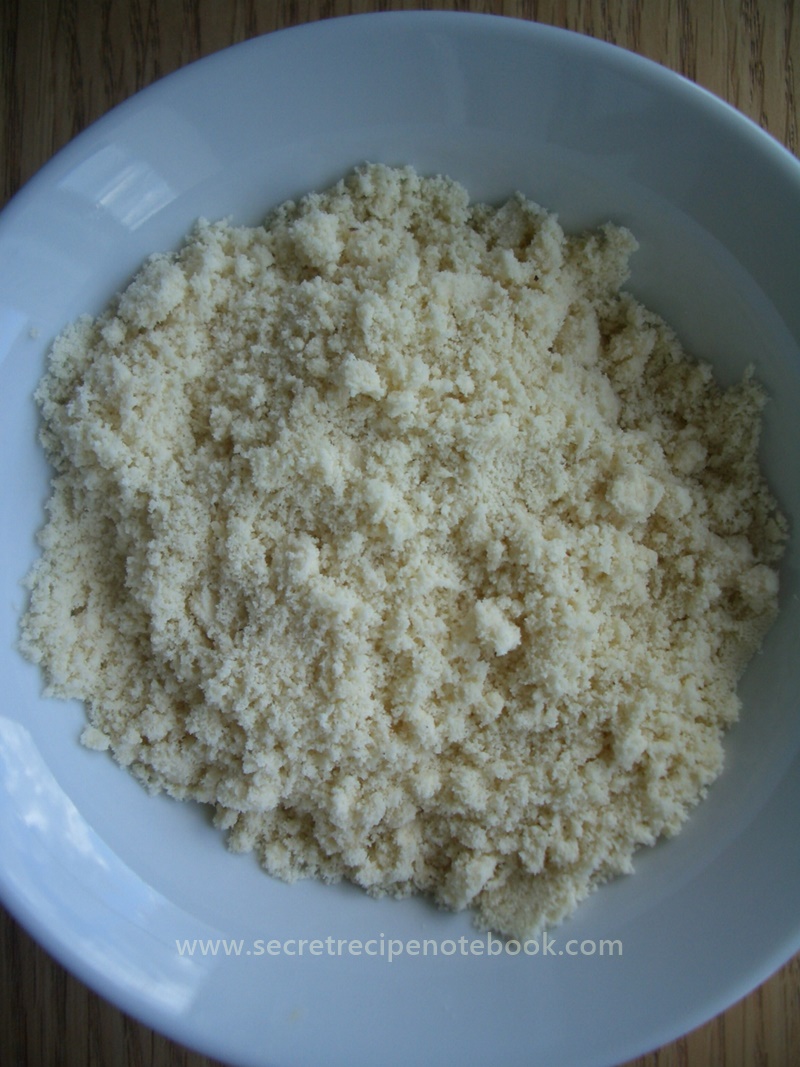 How to store Sicilian almond cookies
Sicilian almond cookies need to be completely cool before they are stored. They can be stored in airtight container or a cookie glass jar at room temperature. Cookies should last for at least 1 week.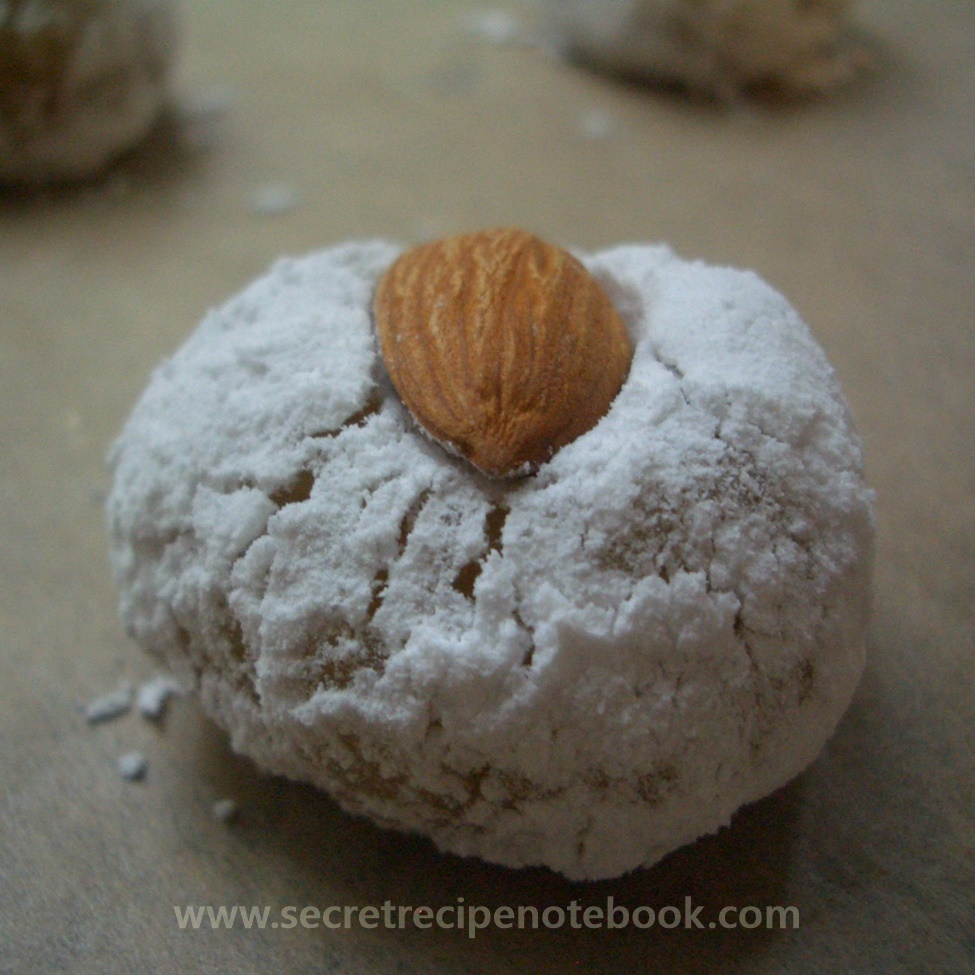 A few of our favourite cookie recipes:
Sicilian Almond Cookies

MAKES: 22 cookies
COOKS IN: 30 minutes
LEVEL: Super easy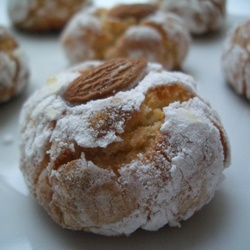 HANDY KITCHEN EQUIPMENT:
INGREDIENTS
200g almond flour (2 cups+1 tbsp)
200g 

caster (fine) sugar 

(3/4 cup+2 tbsp)
2 egg whites, lightly beaten
1/2 teaspoon almond extract

icing sugar,

for the coating
22 whole almonds, for cookie tops
METHOD
Preheat the oven to 160°C/320°F. Line the baking sheet with baking paper.



In a medium bowl, combine the almond flour and sugar.




Whisk the egg whites and almond extract with a fork, then add to dry ingredients. Mix together to form a smooth compact dough. You can do this using a silicon spatula or electric hand mixer.



Using a teaspoon, scoop a small amount of dough and roll into a ball about the size of a small walnut. Roll each ball in the icing sugar and place on the baking sheet. Press whole almond into the centre

of each cookie.


Bake for about 10-12 minutes, or until just lightly golden. Remove the cookies from the oven and let them cool on the baking sheet for 5 minutes then transfer them with a thin metal spatula to a wire rack to cool completely.


CATEGORIES: Cookies, Gluten-Free, Italian Inspired,
Almond Flour, Almond
More recipes you'll love:
We are a participant in the Amazon Services LLC Associates Program, an affiliate advertising program designed to provide a means for us to earn fees by linking to Amazon.com and affiliated sites.